How to Write a Chargeback Response (Sample)
March 4, 2021

4

minutes
Writing a chargeback response can be a time-consuming, labor-intensive process — if you try to do it on your own. Fortunately, there are insider tips and easy-to-use tools that can make fighting chargebacks simple and effective.
Let's get started.
What is a Chargeback Response?
A chargeback response is a merchant's response to a chargeback. If a chargeback is invalid — it shouldn't have happened — you have the right to respond and challenge the claims that were made.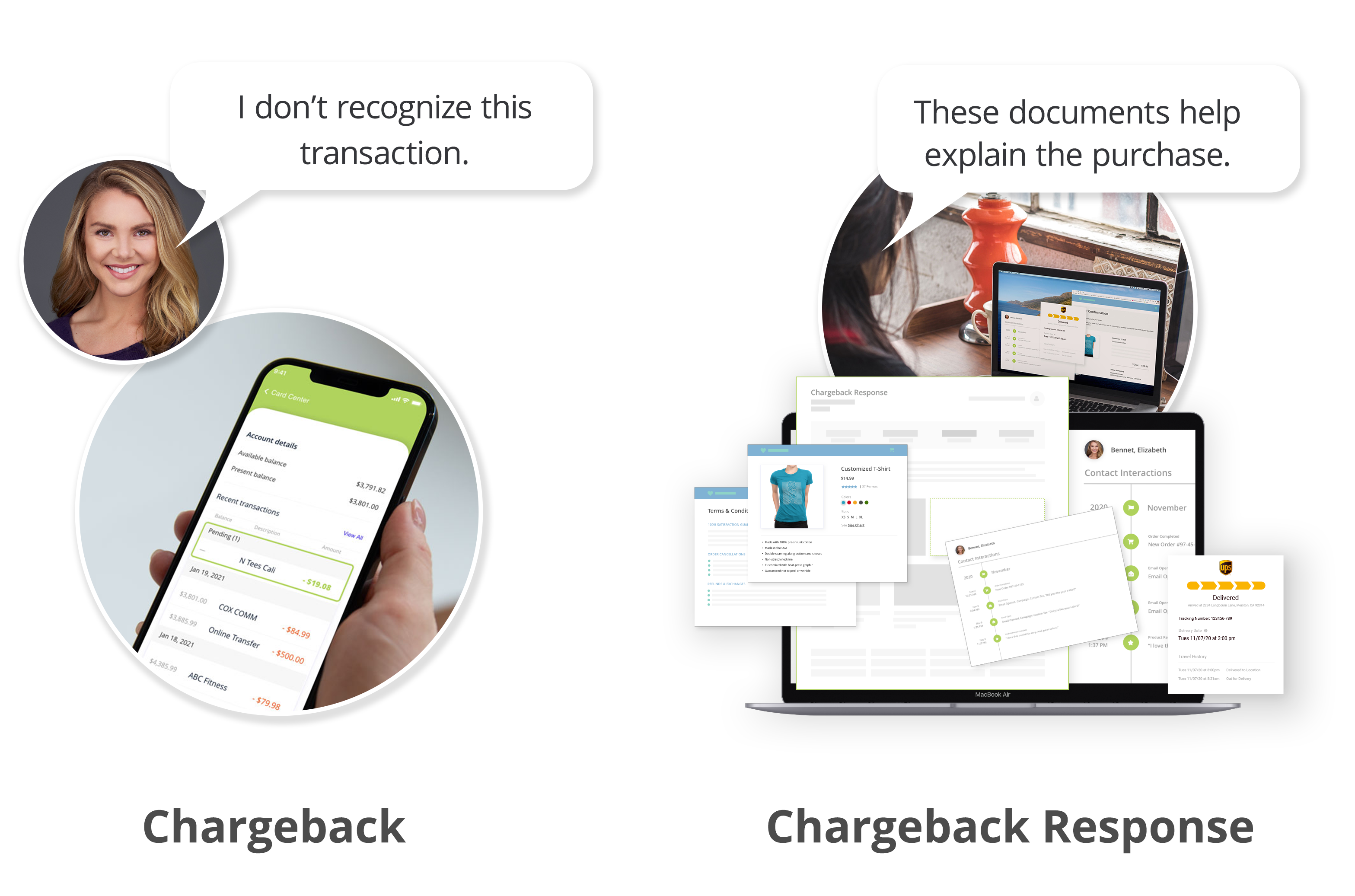 Think of it like this: a chargeback is the cardholder's interpretation of the situation and a chargeback response is your side of the story. 
If your chargeback response is a compelling argument with evidence that contradicts the claims that have been made, you can overturn the chargeback and recover the revenue that was lost.
NOTE: A chargeback response may go by a different name — chargeback representment, chargeback dispute, chargeback reversal, dispute response — but the purpose and outcome remain the same.
What Should Be Included in a Chargeback Response?
From your point of view, invalid disputes are probably pretty easy to identify, and it might seem obvious that they should be overturned. But from the issuer's perspective, it may not be as evident. And, asking the bank to take money away from a cardholder is a really big deal — especially if it is a substantial amount of money! 
So in order to be successful, you need to present the most compelling and convincing case possible. You'll need a well-thought-out argument, a professional presentation, and — most importantly — evidence to support your argument.
What is Compelling Evidence?
Compelling evidence is documents that you include in your response that proves the transaction is valid or otherwise contradicts the chargeback. 
The type of evidence needed varies depending on the chargeback reason code. The following are some, but not all, examples of specific documents that could be used as evidence:
Email conversations with the customer

Digital usage logs

Delivery confirmation

Contracts
What Evidence Do I Need?
At Midigator®, we specialize in fighting chargebacks — creating winning chargeback responses is what we do best. 
Our strategy is based on years of experience, a team of highly-skilled experts, and a technology platform that makes it easy to analyze outcomes. We've proven that including the following types of information in a chargeback response yields the best outcome. 
Cover Letter

– Introduce the chargeback response package and give an overview of the important information it contains (learn more

here

).

Transaction Information

– Highlight noteworthy transaction details.

Order Information

– Share information obtained from the cardholder during checkout. 

Proof of Service or Delivery

– Show that you provided the goods or services as promised.

Order History or Customer Service Notes

– Detail how you tried to work with the customer to proactively identify concerns or resolve issues.

Website Images – Give a visual explanation of the customer's experience. 
Terms and Conditions

– Help the reader understand the rules and expectations you've laid out for the customer. 
Free Chargeback
Response Template
Download this template to make it even easier to fight chargebacks and recover lost revenue!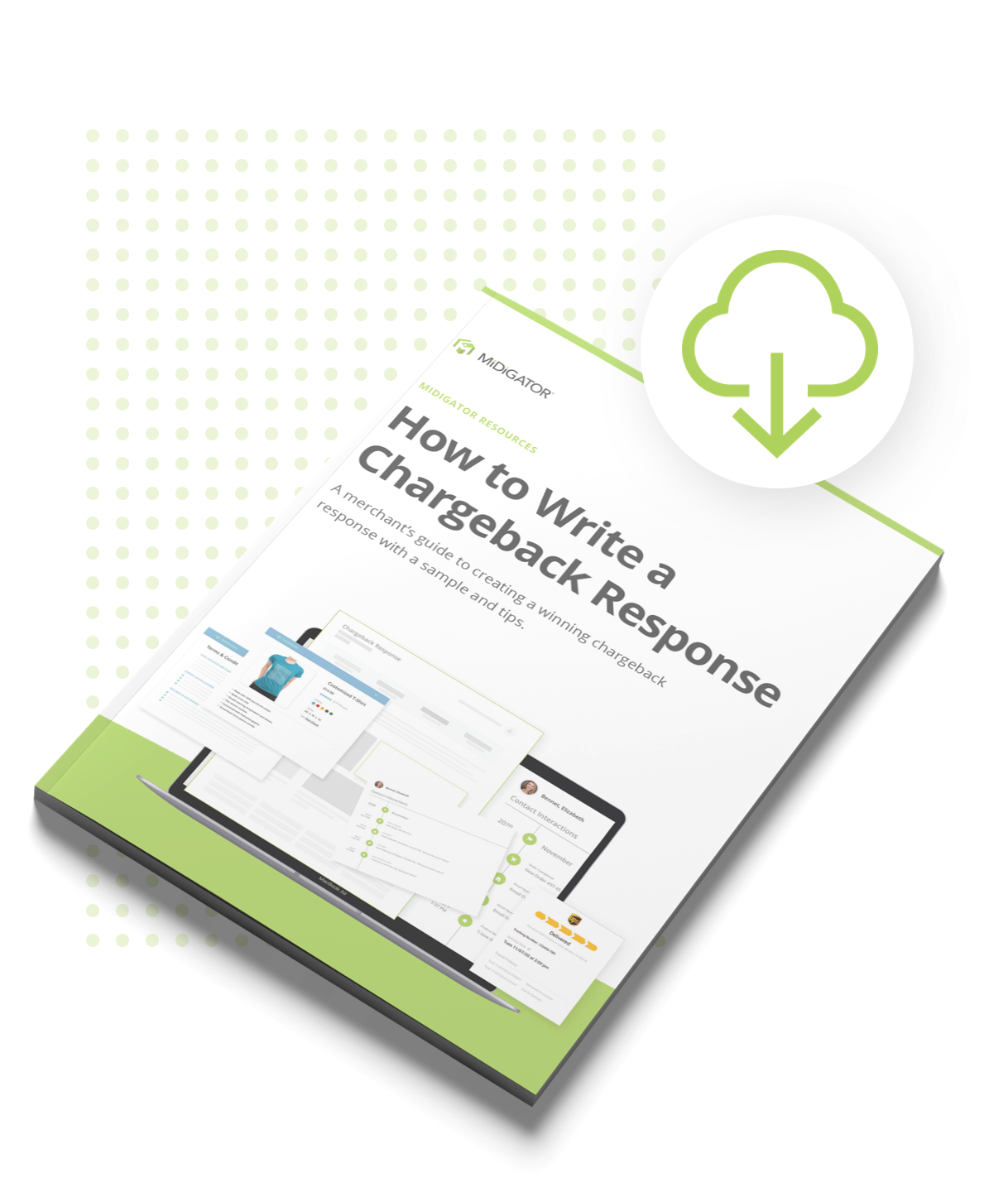 Are There Tips That Make it Easy to Write a Chargeback Response?
As you create your chargeback response strategy, keep these things in mind.
Things You Should Not Do
Your time and money are valuable resources. Don't waste them on disputes that can't or shouldn't be fought. 
Don't fight a case that has already expired.

Submission deadlines are firm; there are no exceptions or extensions. If you respond after the time limit, there is no chance of winning. 

Don't respond to a chargeback if you are missing the required forms of evidence.

If you can't support your argument with proof, your case will have a low probability of success. 

Don't create negative ROI.

If the amount you'll recover is less than what it costs to create the response, you probably don't want to fight the chargeback.  
Things You Should Do
There are numerous benefits of efficiency — you'll eliminate tedious tasks, reduce costs, and recover more revenue by easily meeting tight submission deadlines.  
Only include relevant information.

Don't stress yourself out trying to find every single piece of information that relates to the transaction, product, and cardholder. Stick to just the relevant evidence. For example, a certificate of authenticity could prove your merchandise isn't counterfeit but it wouldn't be helpful if the cardholder claims the transaction was unauthorized. 

Save your work.

Each customer interaction is unique, so each chargeback response should likewise be original. But it is fine to use some pieces of generic information over and over again, regardless of the reason for the dispute. For example, you can repurpose the short overview of your business that's included in your cover letter, and your terms and conditions are standard for most situations.

Know where to look for your compelling evidence. Documents, data, and information will come from a variety of different sources such as your CRM or order management system, your payment gateway, your website, your customer service department, and more.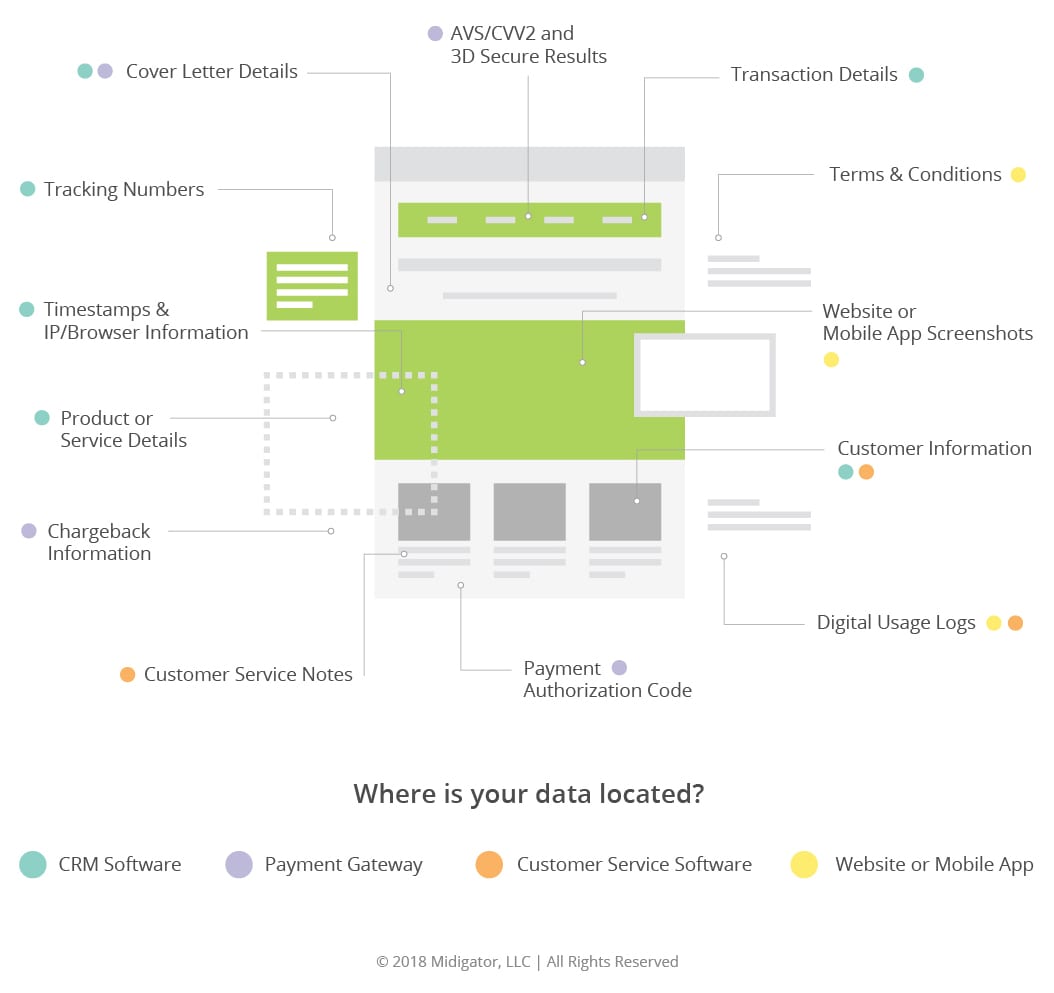 Which Tools Can Help Simplify This Process?
We've provided these tips and template to help you understand what it takes to create a compelling case. We hope they make writing chargeback responses a little bit easier. 
But as helpful as these resources are, there are technologies available that make the process even simpler. 
Chargeback Report

– Consolidate all your chargeback data into a single portal. Be notified when transactions are disputed so you can quickly respond. 

Response Builder

– Easily create dispute responses and save your work to use again. Submit fully compliant cases with just a click of a button. 

Outcome Report

– Check to see if your responses win or lose. Discover which strategies are most effective so you can optimize for future success. 
Midigator provides all these features and more. If you'd like the best results with the least amount of effort and the highest ROI, contact us today. We'll seamlessly  incorporate these capabilities into your current chargeback response strategy. 
Once you see how easy it is to fight chargebacks with Midigator, you'll wonder how you managed for so long without it!