Should You Manage the VMPI Integration Through a Visa Facilitator?
May 9, 2018

4

minutes
While Visa Merchant Purchase Inquiry (VMPI) offers many benefits, those benefits are only available if merchants can navigate the arduous integration process. Fortunately, there is a way to simplify the VMPI integration so merchants can benefit quicker and with less effort.
The key is to manage the VMPI integration through a Visa facilitator.
VMPI is currently being phased out. As of July 17, 2020, VMPI's functionality will be replaced with Order Insight. Order Insight retains many of the features of VMPI, however, there are some differences between the platforms. Read this article to learn more about Order Insight.
What is a Visa Facilitator?
Visa Merchant Purchase Inquiry is a platform that allows merchants to communicate with issuers in real time to resolve disputes.
During the soft-launch Visa executed in regions like Hong Kong, VMPI was able to resolve at least 14% of disputes. However, early adapters have also reported the integration process is complicated and data collaboration requirements are difficult to comply with.
Visa took this feedback into consideration. The solution was to create Visa facilitators: authorized vendors who can integrate with VMPI on the merchant's behalf.
For example, Midigator® is an authorized Visa facilitator. Midigator simplifies the integration process, automates additional management responsibilities, and enables data analysis for VMPI activity.
What are the Technology Requirements for VMPI?
VMPI facilitates real-time communication. Merchants must respond to a VMPI request in two seconds or less.
A VMPI request has 141 data fields. The more data fields the merchant can supply, the more compelling the response will be and the greater the chance of resolving the dispute.
However, the data needed to respond to a VMPI request could be stored in various platforms, including the fraud prevention tool, gateway, and CRM or order management system.

Merchants need to connect all three of these platforms to VMPI in order to relay necessary information. A Visa facilitator could more easily make these necessary technical connections. Incorporating VMPI would essentially be just a simple flip of a switch.
What is Involved in the VMPI Integration Process?
There are two ways to integrate with VMPI: merchants can handle the integration themselves or they can work with a Visa facilitator. The requirements depend on the integration method that's selected.
As of January 2020, Visa has updated its policy for VMPI integration. Merchants are no longer allowed to integrate directly through Visa. Merchants must use a Visa facilitator if they want to take advantage of all VMPI has to offer.
  Requirements for Merchant Managed
Questionnaire: The merchant must complete and submit a questionnaire to Visa. This document will request detailed information about the business, including individual merchant account identification numbers (MIDs).
Testing: The merchant will need to engage in testing with Visa to ensure compliance with the 2-second SLA (service level agreement).
  Requirements for Visa Facilitator
Merchant's CAID: The merchant must supply the Visa facilitator with a CAID (Cardholder Acceptance Identification Number).
Acquirer's BIN: The merchant must supply the Visa facilitator with the acquirer's BIN (Bank Identification Number).
What Follow-Up Tasks are Needed After the VMPI Response?
There are various tasks a merchant will want to complete after the VMPI response has been sent.
IF A CREDIT NOTICE IS SENT
Refund the original transaction and note the refund in the CRM
Cancel future billings if the purchase is part of a subscription billing model
Stop order fulfillment if applicable
Blacklist the customer if friendly fraud is suspected
IF TRANSACTION INFORMATION IS SENT
Note the VMPI request in the CRM
Monitor the case to determine if the dispute was successfully resolved
Submit a dispute response if the case progresses past VMPI
Analyze the effectiveness of VMPI responses with transaction information
As a Visa facilitator, Midigator can not only handle the VMPI response, but can also automatically manage follow up tasks.
What Data Analysis Opportunities are Available with VMPI?
Like prevention alerts and chargebacks, VMPI activity will provide a wealth of data for merchants to monitor and analyze.
Data analysis will be an important component of VMPI. Without it, merchants won't be able to determine if their responses are yielding desired results. Communication through the VMPI platform is a one-way street; merchants can share information with issuers, but issuers don't respond with final outcomes.
However, data analysis is a challenging and time-consuming process if the merchant must first gather and process the data. Fortunately, if a merchant works with a Visa facilitator, that data should be readily available.
Variables that merchants might monitor include:
How many disputes has VMPI successfully resolved?
How many cases progress to a dispute after transaction information is shared through a VMPI response?
How many cases progress to a dispute after a refund notice is shared through a VMPI response?
How often do alerts serve as a fall-back option after VMPI failed to resolve the dispute?
Which issuing banks send the most VMPI requests?
Are too many VMPI requests getting refunded?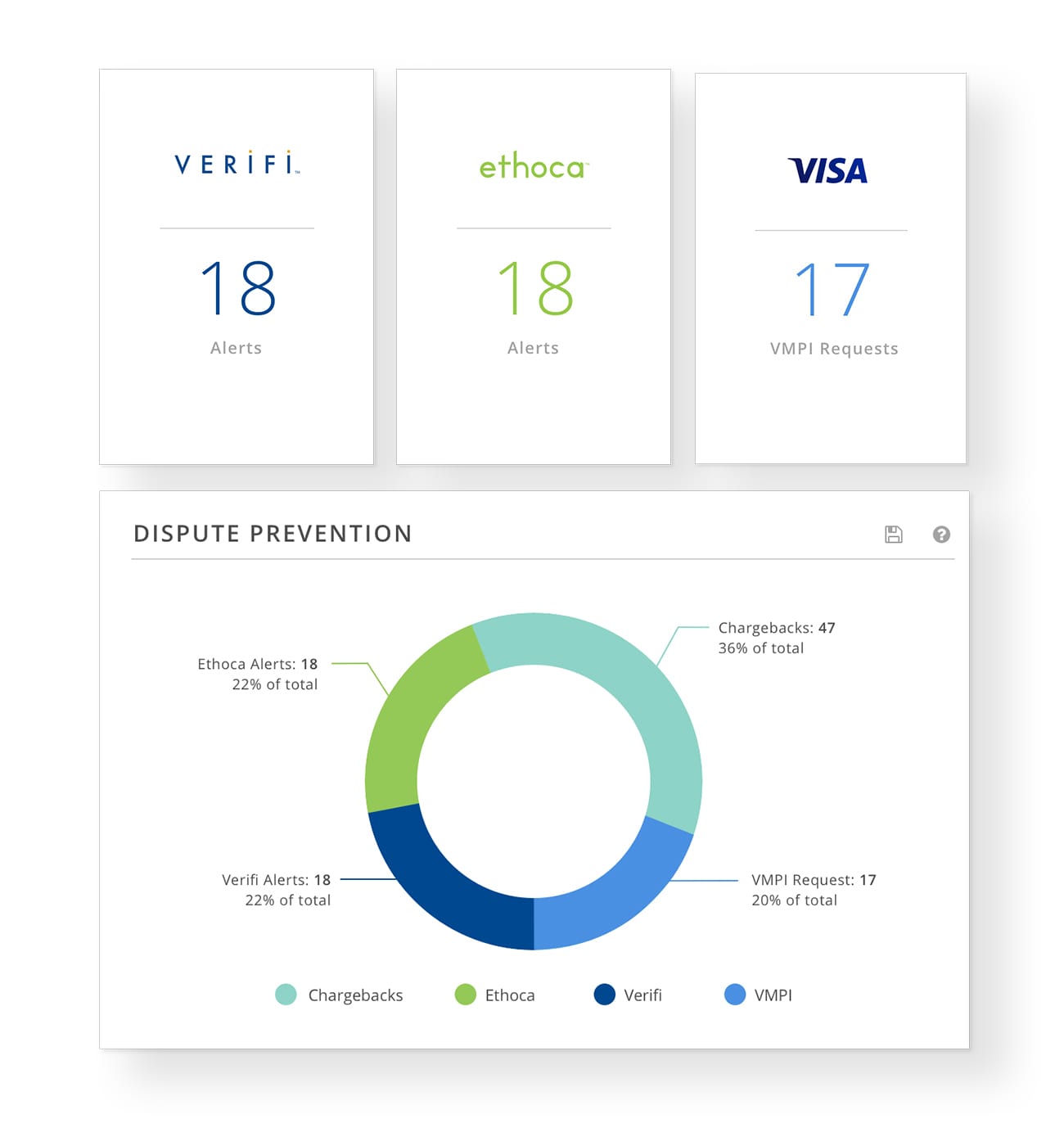 Midigator has always provided real-time reporting and in-depth analytics for chargebacks and prevention alerts. As a Visa facilitator, Midigator has been able to add VMPI data to the platform as well.
How Do Merchants Integrate with VMPI Through a Visa Facilitator?
VMPI offers many benefits, and working with a Visa facilitator ensures those benefits are experienced quickly and easily.
If you're interested in participating in VMPI, Midigator is happy to help. Contact us today. We'll show you how Midigator can easily handle the VMPI integration — in addition to prevention alerts and dispute responses if you are interested in a comprehensive solution.