Definitions & Explanations
The California Consumer Privacy Act (CCPA) will impact your business in several ways—including how you manage chargebacks.
Definitions & Explanations
American Express manages chargebacks differently than Visa and Mastercard. Here's a high-level overview of policies and management strategies.
Definitions & Explanations
Knowing the difference between valid and invalid chargebacks is an essential part of an effective chargeback management strategy.
Definitions & Explanations
There are 5 extremely valuable benefits of fighting chargebacks. Take a look at what happens when you fight and what you miss out on if you don't.
Definitions & Explanations
How do Mastercard's free trial rules differ from Visa's? Check out this side-by-side comparison.
Definitions & Explanations
It is often difficult to distinguish actual chargeback facts from myths, legends, or assumptions. Check out the most common payment industry falsehoods---and the truths you should believe instead.
Definitions & Explanations
Payment processors share insider tips, preferences, and little-known facts that they want merchants to know about chargebacks. Don't miss this valuable insight.
Definitions & Explanations
Fighting chargebacks can recover lost revenue--but at what cost? Will customers get angry if you challenge their chargebacks? Will they bad-mouth you online if their disputes are overturned?
Definitions & Explanations
Your chargeback-to-transaction ratio says a lot about your business. In fact, it probably reveals things you weren't even aware of!
Definitions & Explanations
Visa now requires purchase return authorizations. What is this new process, and what exactly do merchants need to do? Here's an easy-to-understand explanation of Visa's policies.
Subscribe for
News & Updates!
Get the lastest news and tips from Midigator right in your inbox!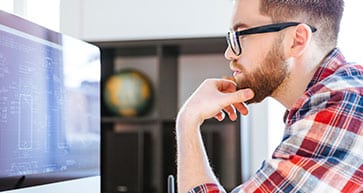 WHITE PAPER
How Much Time & Money Can You Save with Automation?
Review a detailed breakdown of the time companies spend managing chargebacks. Learn how adopting technology-based solutions to handle these processes can deliver an immediate ROI.
Where should we send your file?