Tools
Want the most complete chargeback protection possible? Consider adding Ethoca Eliminator to your chargeback prevention strategy.
Tools
What is Rapid Dispute Resolution? This article gives a simplified explanation of RDR and the impact it could have on your business.
Tools
What is Order Insight? How does it help prevent chargebacks? Is OI right for your business? Find out here!
Tools
Do you need a chargeback reduction plan to better manage transaction disputes? This template will help simplify the plan's creation and ensure the management strategy is effective.
Tools
You just received a chargeback. Now what? Use our interactive tool to decide if you should or shouldn't fight a chargeback. Can you win? Will there be ROI? Find out now!
Tools
Do you need help preventing fraud? This list can help you find a fraud tool that is just right for your eCommerce business.
Tools
Payment industry experts often talk about using chargeback prevention alerts to reduce risk. But what are they? Here's what you need to know to get the best ROI from this chargeback prevention tool.
Subscribe for
News & Updates!
Get the lastest news and tips from Midigator right in your inbox!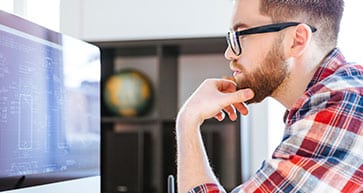 WHITE PAPER
How Much Time & Money Can You Save with Automation?
Review a detailed breakdown of the time companies spend managing chargebacks. Learn how adopting technology-based solutions to handle these processes can deliver an immediate ROI.
Where should we send your file?