The Best Financial Fraud Detection & Prevention
Midigator has all the financial fraud detection tools you need to protect your revenue. Find out how to get better results with less effort and fewer costs.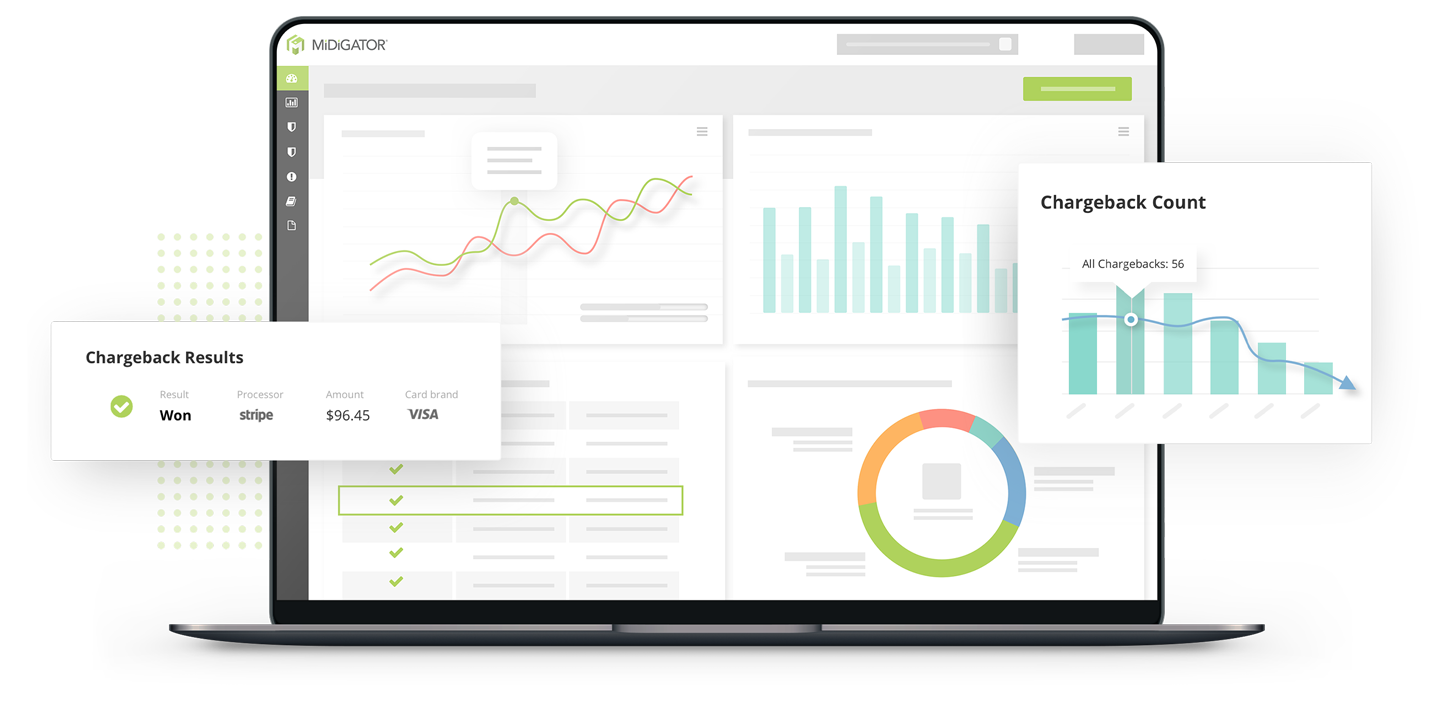 The #1 Choice for Financial Fraud Detection
See why Midigator has a 4.4 out of 5 star rating on Capterra.

Nick
Sr. Software Engineer II,
Computer Software
Integration with Midigator is easy, and once it's established, you have access to their full suite of services and reporting without any additional development effort.

Paul
Manager,
Health, Wellness and Fitness
The automation is the best part for us. We can put people into other roles rather than chasing chargebacks, knowing Midigator is working in the background. It's a huge timesaver.

Connor J.
Owner,
Retail
I love the easy-to-use interface that provides actionable data to help reduce and deflect chargebacks.
Prevent chargebacks & minimize revenue loss.
The easiest-to-win fight is the one you can avoid. That's why payment fraud prevention is a crucial first step in your management strategy. Midigator has everything you need to prevent the preventable.
Start seeing results in as little as 24 hours
Prevent up to 50% of chargebacks
Improve financial transaction approval rates by lowering risk
Engage activity monitoring to detect issues and solve problems at their source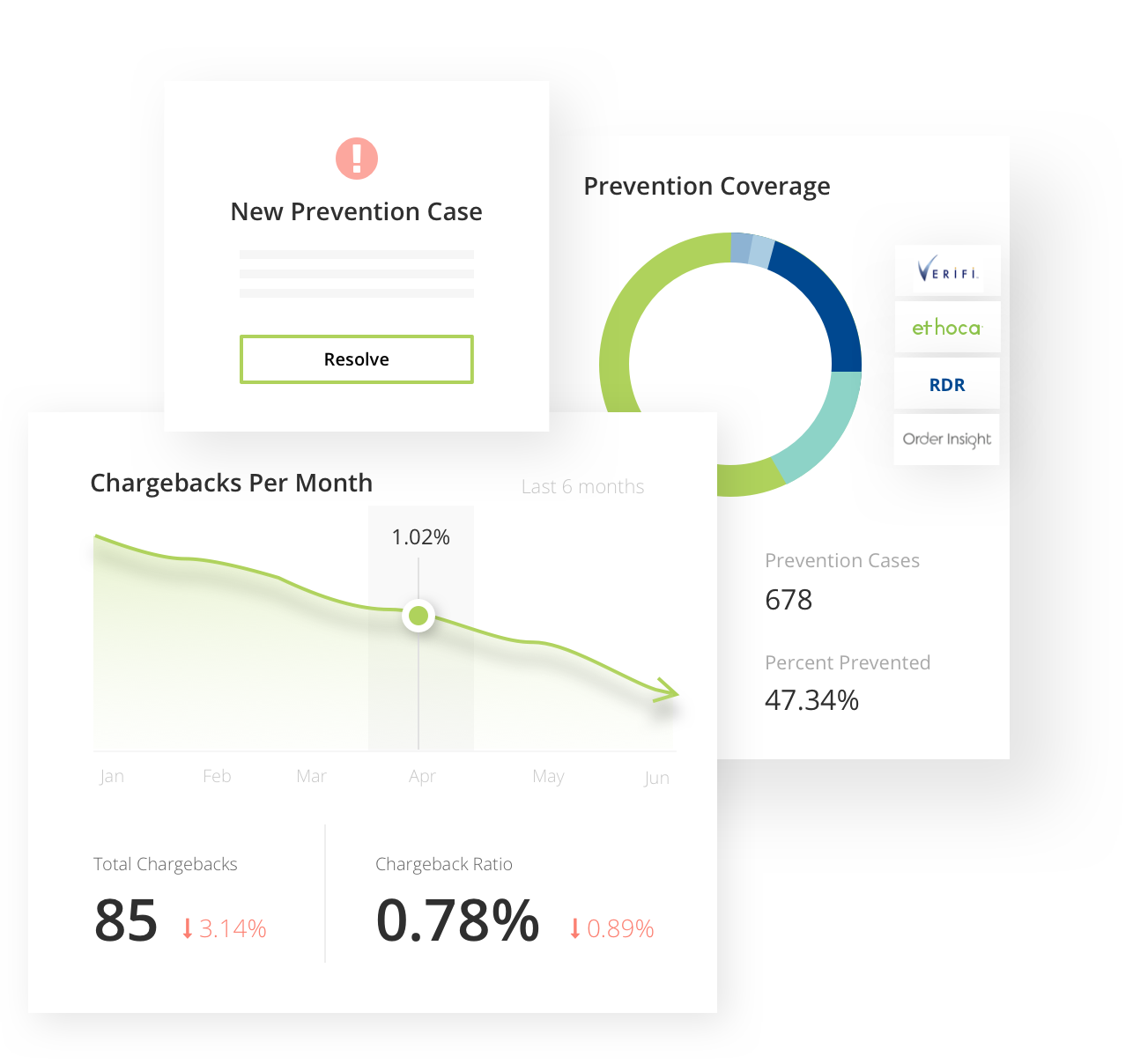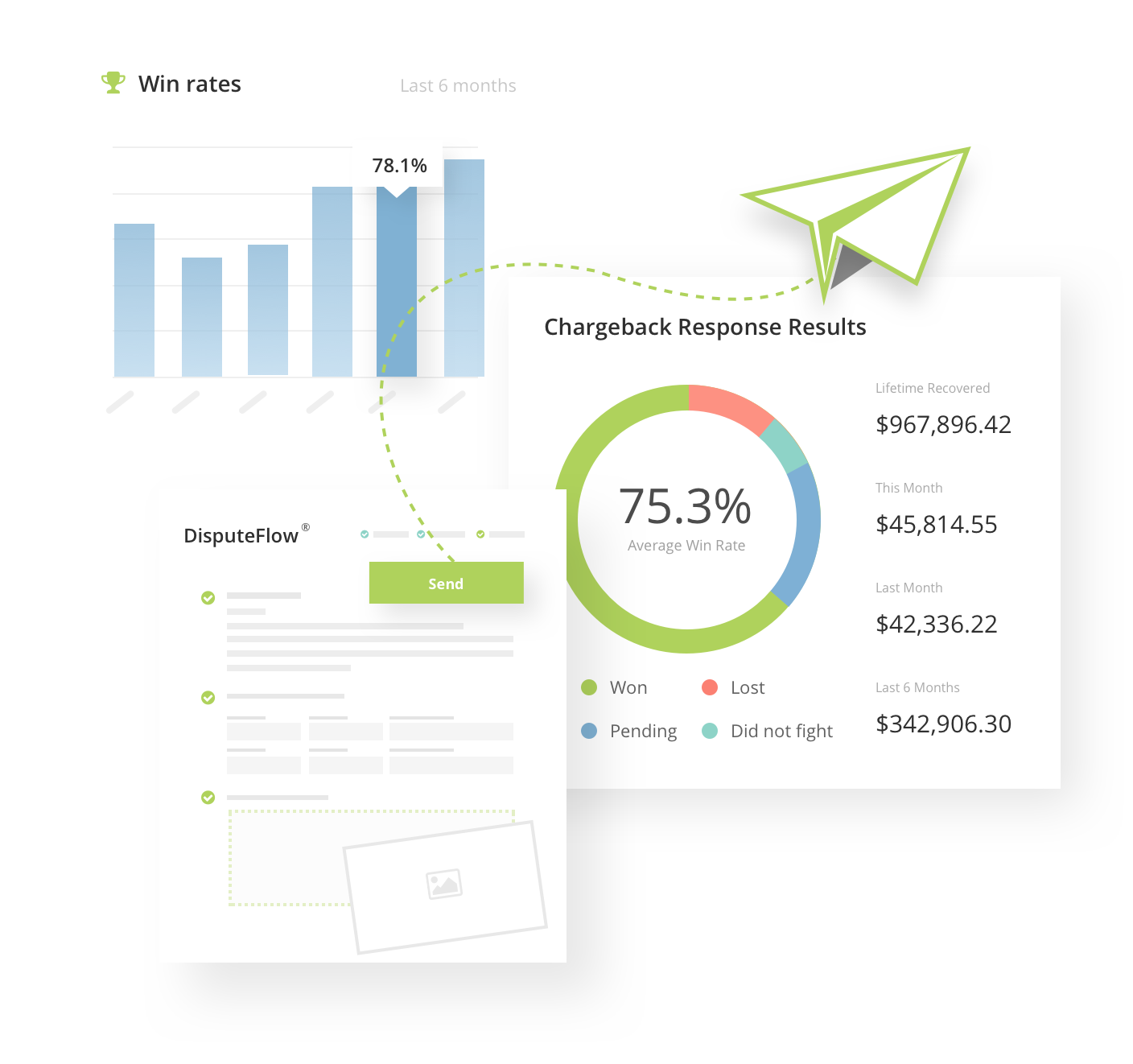 Fight chargebacks & recover more revenue.
When you lose money to chargebacks, Midigator gets it back. Our philosophy for revenue recovery is simple: we want you to have the best ROI possible. That means we fight chargebacks with the greatest efficiency and highest probability of success.
High win rates consistently improve over time
Intuitive, easy-to-use technology removes guesswork
Access management features make it easy to manage robust teams
Flexible automation replaces time-consuming, error-prone processes
On-demand support connects you with industry veterans
Financial Fraud Detection Software
Financial fraud detection software helps companies thwart fraudulent activity and protect ecommerce transactions by managing payment risk.
Financial fraud detection software can address a variety of fraud types such as account takeover attacks, e-gift card fraud, new account fraud, promo code abuse, bot-related activities, friendly fraud chargebacks, criminal fraud chargebacks, and more.
Midigator is a financial fraud detection company that manages payment risk and chargebacks. Midigator simplifies the payment dispute process by providing businesses with the technology to prevent, fight, and analyze both valid and fraud-related chargebacks.
Midigtaor gives you, the merchant, access to a variety of financial fraud detection tools with valuable features such as access management and activity monitoring. Plus, the data and solutions Midigator provides can help improve financial transaction approval and payment fraud prevention. With these financial fraud detection tools, you can reduce risk and keep more of your hard-earned revenue.
You can use Midigator's access management to manage customer value risk. For example, if a customer files a chargeback or requests a lot of refunds, it may be the right choice for you to not do business with them anymore. Midigator can help you create a "do not sell" database to further help you control who does and doesn't have access to your online business.
Additionally, you can use Midigator's access management to monitor employee account management. You can monitor how efficient each user is with the technology and see things like which employee has the best win rates, quickest response times, etc.
Plus, Midigator has partnered with Kount to take access management one step further.
The technology can seamlessly verify a user's identity and ensure that the user should have access to a particular account. Through access management, you can curb account takeover attacks and financial risk.
Fraudsters often break into and take over accounts to steal stored information like loyalty points and payment information. Access management minimizes the risk of the wrong person accessing an account. It ensures that the right person is accessing the right account, bolstering security and building customer trust.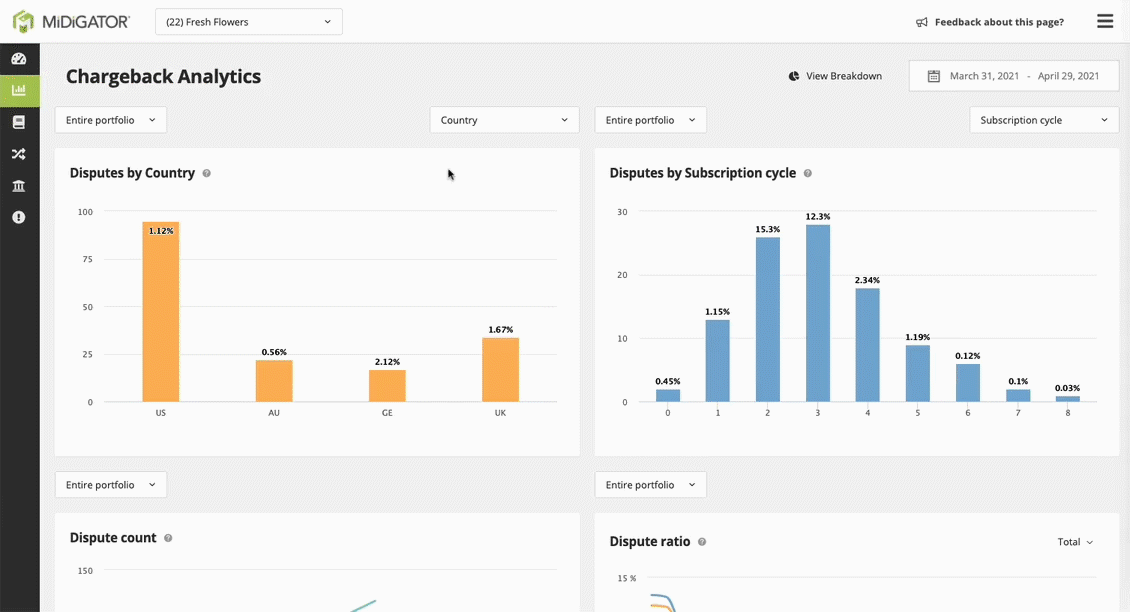 Midigator is a complete financial fraud detection software solution, providing holistic, intelligent risk management.
A team of experts helps you succeed
Access management ensures an intuitive experience for all users
Increased financial transaction approval rates boost revenue
Activity monitoring decreases risk
Payment fraud prevention enables more good sales
The secret to sustainable risk mitigation lies in your customer activity data. Once you have data on your customer activities, you can develop strategies around things like high-risk goods, volatile markets, specific marketing campaigns, and threatening identities.
Midigator's financial fraud detection tools can monitor different variables of a customer's journey. It can track things like the cardholder's country, the products or services they purchased, the marketing campaign that brought them to your site, the email address they used, their earning potential, and more.
With this activity monitoring data, you can respond to emerging threats preemptively. You can use the data to refuse service to customers in the future, improve nuances in your services, and increase protection around inventory.
Activity monitoring data also allows you to enter new markets easily. You can monitor the risks associated with each country as you add new markets. And you can respond to emerging threats by acting preemptively in response to escalating risk and shifting fraud trends in a country.
Activity monitoring data is extremely powerful because it gives merchants control over every step of their customer journey and increased insights into the nuances of their business.
Financial Transaction Approval
There is a direct correlation between chargeback activity and issuer approval rates. The higher the chargeback rate of a business, the lower a merchant's transaction approval rate is with issuers. That means the more chargebacks you have, the more likely you are to have transactions declined by the issuer.
A key to increasing financial transaction approval rates with issuers is to lower your chargeback rates. Midigator is the best equipped company to help you lower chargeback rates.
Chargebacks can happen because of a variety of reasons. Sometimes chargebacks are valid disputes. But more often, they are the cause of customers incorrectly using the chargeback process. It's also often the cause of friendly fraud and digital payments fraud.
Midigator provides a comprehensive, multi-layer approach to resolving disputes and preventing chargebacks. Through chargeback prevention alerts, in-depth analytics and reporting, and automated refunds, you can stop chargebacks pre- and post-authorization to greatly reduce overall chargeback rates. As a result, you greatly increase your financial transaction approval rates.
Low financial transaction approval rates can erode revenue. High financial transaction approval rates not only retain revenue but boosts good sales for even great revenue wins.
When it comes to financial fraud detection, payment fraud prevention is one of the most important things that it can offer. Payments fraud prevention protects against digital payments fraud during the transaction process.
Fraudsters often conduct payment fraud. They use stolen payment information like credit card details to make online purchases. The customer, whose information they stole, then disputes the fraudulent purchase, resulting in a chargeback.
Digital payments fraud can quickly and seriously upend a company. In addition to damaging customer trust and losing a customer's lifetime value, too many chargebacks can put a business at risk for a chargeback monitoring program. Once in a monitoring program, businesses have to pay additional fees and penalties, all while incurring additional chargebacks.
The result can put them out of business. Midigator's technology is specially designed to prevent fraud-related chargebacks. To achieve the most comprehensive payment fraud prevention, however, the more layers of protection, the better.
That's why Midigator has combined our own payment fraud prevention technology with our partner, Kount. Kount is the leading AI-driven payment fraud prevention solution on the market. It uses advanced AI that's equipped with supervised and unsupervised machine learning to analyze data from the interaction and thwart digital payment fraud.
Together, Midigator and Kount's payment fraud prevention tools help merchants protect their bottom line while increasing sales from good customers.
GET STARTED TODAY
Get started with Midigator's financial fraud detection tools today!
Are you ready to see why thousands of companies trust Midigator to manage millions of payment disputes with unprecedented ROI? Sign up for a demo today, and see what you've been missing!
Certified & secure technology