Looking for the best chargeback management company?
It's right here.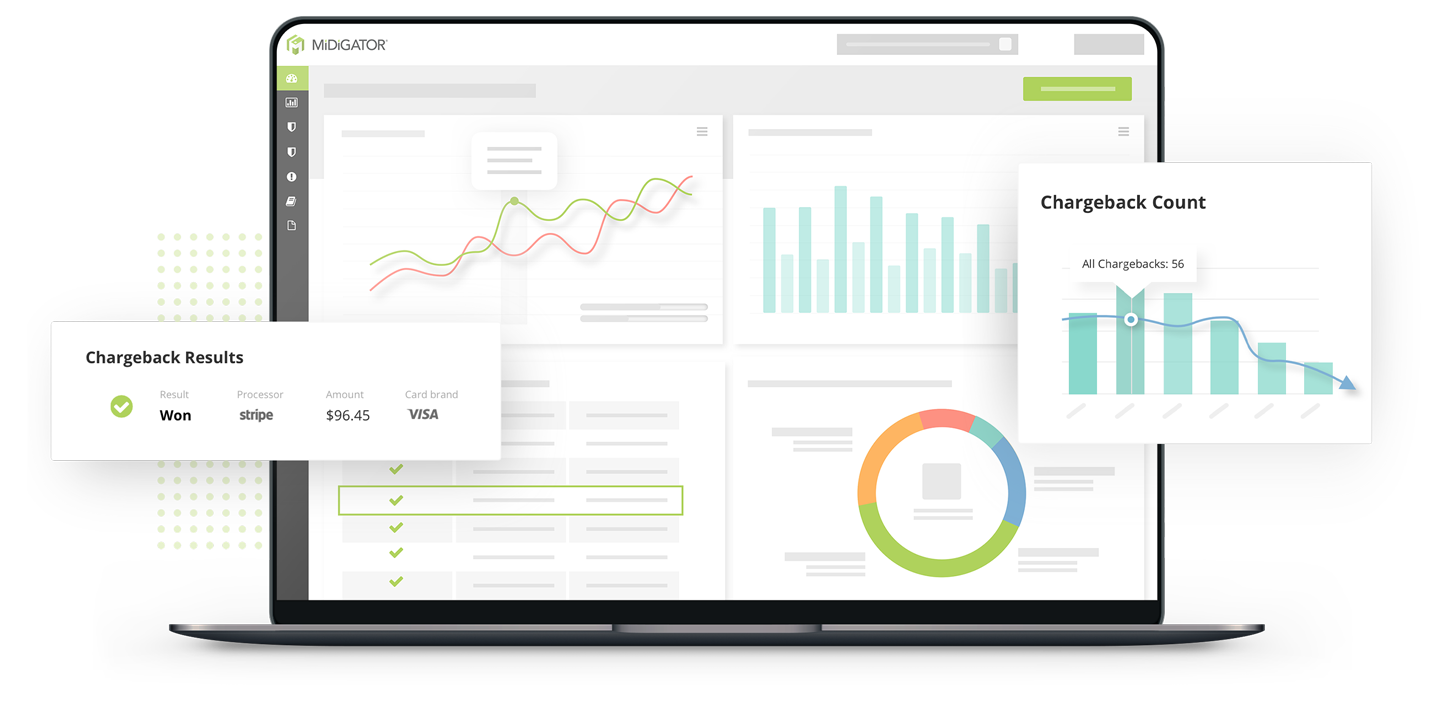 The #1 Chargeback Management Company
See why Midigator has a 4.4 out of 5 star rating on Capterra.

Nick
Sr. Software Engineer II,
Computer Software
Integration with Midigator is easy, and once it's established, you have access to their full suite of services and reporting without any additional development effort.

Paul
Manager,
Health, Wellness and Fitness
The automation is the best part for us. We can put people into other roles rather than chasing chargebacks, knowing Midigator is working in the background. It's a huge timesaver.

Connor J.
Owner,
Retail
I love the easy-to-use interface that provides actionable data to help reduce and deflect chargebacks.
Prevent chargebacks & minimize revenue loss.
The easiest-to-win fight is the one you can avoid. That's why chargeback prevention is a crucial first step in your management strategy. Midigator has everything you need to prevent the preventable.
Start seeing results in as little as 24 hours
Prevent up to 50% of chargebacks
Solve issues up to 5 weeks sooner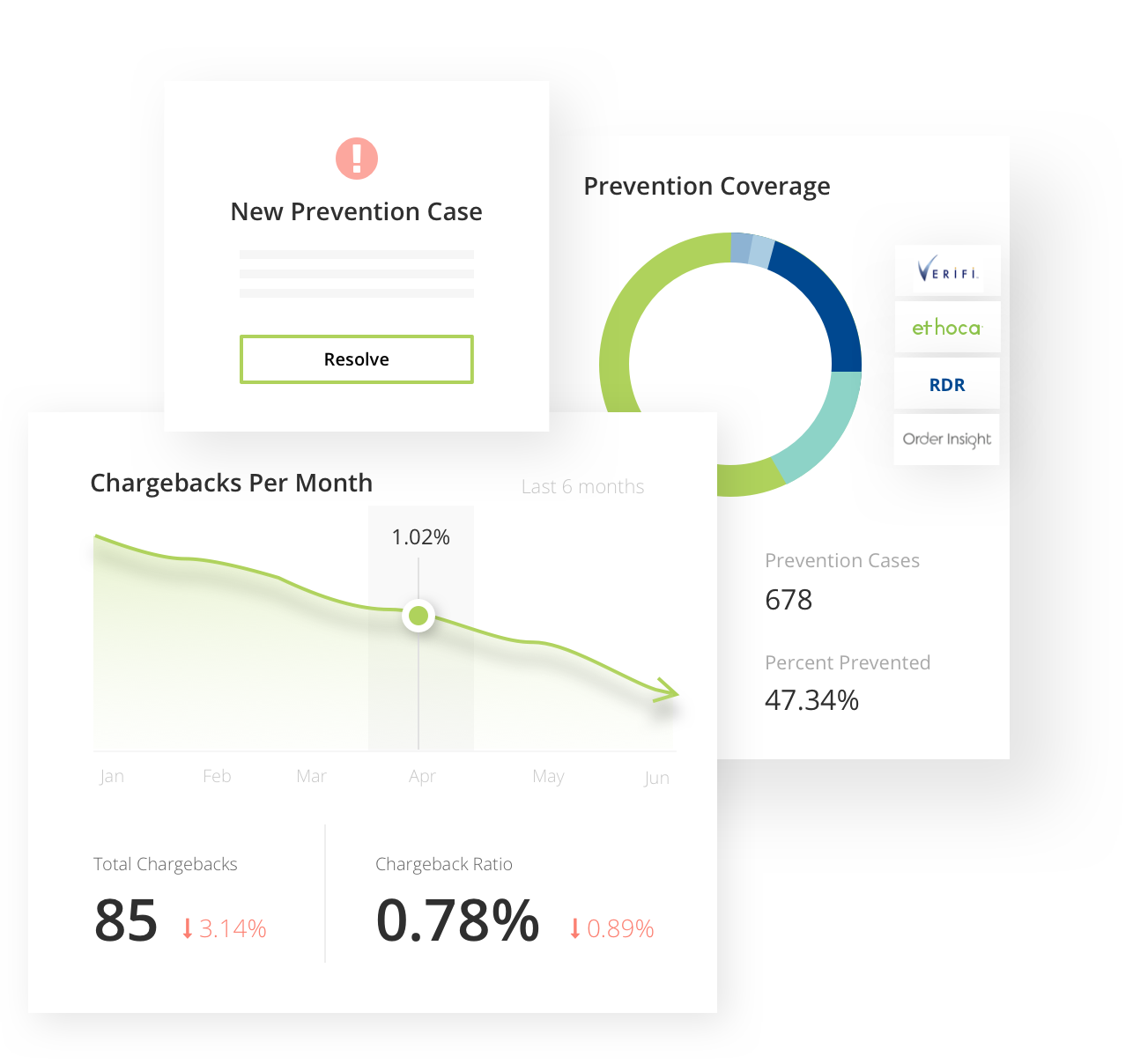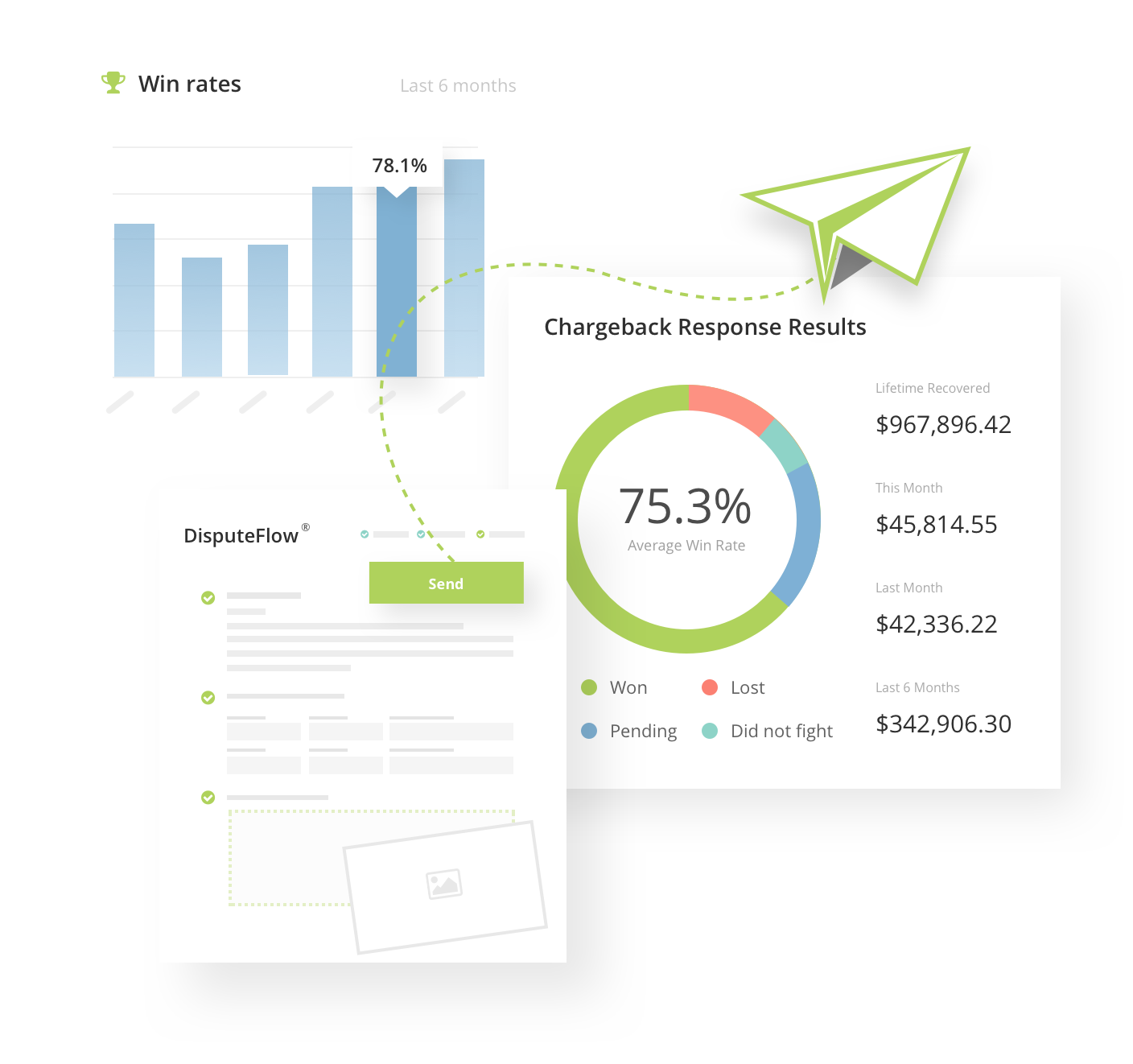 Fight chargebacks & recover more revenue.
When you lose money to chargebacks, Midigator gets it back. Our philosophy for revenue recovery is simple: we want you to have the best ROI possible. That means we fight chargebacks with the greatest efficiency and highest probability of success.
High win rates consistently improve over time
Intuitive, easy-to-use technology removes guesswork
Flexible automation replaces time-consuming, error-prone processes
On-demand support connects you with industry veterans
Chargeback Management Company
As society approaches a more digital world, both merchants and consumers alike are experiencing many new challenges. Ecommerce is rising in today's world. Not only can consumers find their favorite items online through big chain corporations, but as ecommerce becomes more popular, it is becoming readily available to smaller and more independent businesses as well. Especially with the rise of social media and influencers promoting their favorite products and getting sponsorships, the ecommerce industry isn't showing any signs of slowing down.
However, just like with all forms of commerce, ecommerce comes with its own set of unique challenges that many businesses are having to overcome in order to stay relevant and competitive in today's online marketplace. One of the biggest and most common challenges that many merchants face with ecommerce is chargebacks. Unfortunately, there is no cure-all that will magically solve your business's problem with chargeback management. There are, however, proven and effective ways to help improve your chargeback protection and reduce the number of chargebacks you have to deal with. 
This is where a chargeback management company, like Midigator, can come in handy. Utilizing a chargeback company can help your business to recover the revenue lost to chargebacks by analyzing the chargeback data and determining how to prevent future chargebacks. Essentially, chargeback management companies, like Midigator, can help your business to more effectively resolve payment disputes and prevent chargebacks. 
Midigator has the technology and experience to accurately analyze your chargeback data so that it can help your business to fight and prevent any chargebacks you are experiencing. With the easy-to-use workflows, intelligent filters, and automated solutions that Midigator uses, your business can more easily fight your chargebacks and recover more of your lost revenue. Midigator also provides your business with advanced notices for potential chargebacks so that these disputes can easily be resolved before they become chargebacks. Finally, with a chargeback company, like Midigator, you can stop having to guess why your business is getting chargebacks. With the help of a chargeback company, you can easily identify what is causing your business's chargebacks and make moves to prevent these problem areas in the future.
Top Chargeback Management Companies
As ecommerce becomes more and more popular with both consumers and sellers, there have been an increasing number of chargeback management companies. Because of this increasing number of companies to choose from, how can you find the best one for your business? One of the best ways to find the best chargeback management companies for your business is to take a look at a list of chargeback management companies that are ranked at the top. Once you have found a list of these "best chargeback companies" you can compare the services and features that they provide to determine which companies are going to be the best fit for your business.
Many of the top chargeback management companies will offer more than just an analysis of your chargeback data. While analysis of this data is absolutely essential to determine the underlying causes of the chargebacks you are getting, the best chargeback companies will provide you with the tools needed to combat these chargebacks. For example, Midigator provides you with not only a means to analyze your dispute data but also advanced notices that can help you to stop disputes before they become chargebacks. Midigator also has automated solutions to help your business to fight chargebacks and recover more of your lost revenue.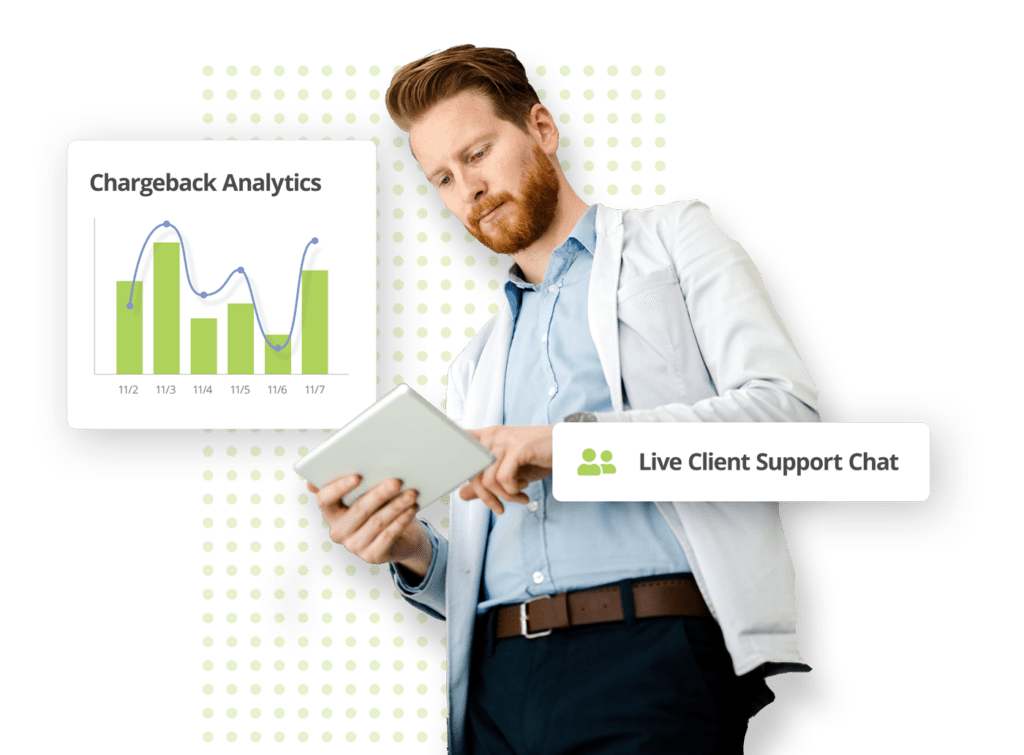 Midigator is a true software solution, providing complete, intelligent chargeback management.
A team of experts to help you succeed
Efficient, flexible automation
Everything you need in one platform
Chargeback Prevention Companies
Because chargebacks have become such an incredible issue for many merchants today, especially those participating in ecommerce, there has been a rise in the number of chargeback prevention companies. These companies work to provide your business with the tools that it needs to prevent and protect yourself from chargebacks. As consumers continue to prefer an online marketplace for their shopping habits, the importance of chargeback protection for merchants continues to increase. Protection from chargeback means not only preventing future chargebacks but also analysis of your business's current chargeback and dispute data to determine why these chargebacks happened and create solutions so they do not happen again.
There are many different chargeback prevention strategies and companies that offer different tools to aid in your business's fight against the lost revenue that chargebacks cause. While each company may offer different tools, top chargeback prevention companies will offer tools that help you to efficiently analyze dispute data as well as respond to customer disputes before they turn into chargebacks. Midigator's software easily syncs all of your chargeback and dispute data into one single platform for easy viewing and transparency. It also gives advanced alerts to refund customers, cancel subscriptions, and stop order fulfillments when there is a dispute within the same platform. This is so that these disputes do not turn into chargebacks. Midigator also provides real-time monitoring and reporting so that you can keep track of any chargeback risks and keep your company operating healthily and profitably.
What Is Chargeback Management
Since chargebacks are continuing to be such an important issue for businesses to address early, there are different chargeback prevention companies available today on the market for your business to choose from. While this wide variety of chargeback management companies and chargeback protection insurance options can be a great thing because you can find a service that offers exactly what you need for your business, it can also make choosing a company extremely difficult.
When trying to find the right chargeback protection solution for you, it is important to determine what will work best for you and your business. In order to determine what tools and services are going to best benefit your business, it can be a good idea to start by looking at a list of some of the top chargeback management companies and see what they offer. This way you will be able to see what is included in the best chargeback protection for merchants and know what to look for when choosing your chargeback protection solution. For example, you will probably want software, like Midigator, that offers some form of notification when a customer makes a dispute — this can help your business to easily address the issue before it turns into a chargeback.
Because chargebacks pose such a problem for businesses today as ecommerce gains popularity and the online shopping habits of consumers continue to change, it is incredibly important for your business to implement some sort of protection against them. With tons of options out there like chargeback management companies, chargeback protection Shopify, or chargeback protection insurance, how can you know what will be the best chargeback protection for you?
Well, there are a few things to keep in mind. For starters, chargeback protection for merchants comes in many different shapes and sizes. Some protection solutions may only help with one specific area, such as credit card chargeback protection. There are chargeback management software companies, such as Midigator, that provide you with not only the tools to fight chargebacks and recover more of your lost revenue but also tools such as automatic notifications that can help you to prevent chargebacks entirely. These prevention tools can help you to stop disputes in their tracks and take action to refund customers, cancel their orders or subscriptions, and avoid having to face a chargeback. 
When you're looking for a chargeback solution for your business, keep in mind that while something like chargeback insurance may be enough for you, it will not protect you from chargebacks — just lessen the effects of them. If you are looking for actual protection from chargebacks, a platform like Midigator may be the better option.
What Is Chargeback Management
It could help to understand the answer to this question: what is chargeback management? Managing the chargeback process can be extremely difficult — not to mention costly and time-consuming. Oftentimes, chargebacks are a frustrating process for everyone involved, however, they do exist as an extremely important form of consumer protection. However, because of the fact that chargebacks are meant as a form of consumer protection, they often negatively affect merchants the most. 
There are two main reasons why chargebacks are initiated. The first example is if there was some criminal activity that resulted in an unauthorized transaction. The second chargeback example is when a cardholder tries to use the chargeback process incorrectly. This second example is called an invalid chargeback, and unfortunately makes up the majority of chargebacks merchants have to deal with. If the merchant is able to provide compelling evidence that the chargeback is invalid, then the merchant wins and can get a refund after chargeback and not lose all of the revenue associated with the transaction. Essentially, chargeback management is the process that helps your business to better manage and prevent chargebacks.
Chargeback management helps you to more effectively and efficiently manage any disputes so that you can work to resolve them before a chargeback happens. Essentially, chargeback management helps you to reduce the number of chargebacks that your business has to face. This helps not only save the time and money that it takes to deal with chargebacks but also reduces the chance of unhappy customers and negative reviews that your company might have.
Many chargeback systems used in organizations offer tools that can help you to catch and resolve disputes before they become chargebacks. While analyzing the data of your business's previous chargebacks is incredibly important to discovering the underlying causes of those chargebacks and preventing future chargebacks, catching disputes before they become chargebacks is an incredibly important part of a successful chargeback management strategy. This is why many chargeback companies will offer some type of chargeback prevention alert. With Midigator, this alert notifies you when a customer has disputed a transaction so that you can immediately handle the situation and prevent it from turning into a chargeback. Moreover, chargeback alerts will ensure that you know when a customer has taken action against you.
Dispute Management Software
As ecommerce gains popularity, the number of chargebacks can also rise. Because it is much easier to dispute a transaction online than in person, the rise of online shopping has seen an increased dispute rate. Because of this, many businesses are implementing dispute software that helps them more effectively manage the chargebacks and work to prevent them in the future. Many dispute management software services will offer a comprehensive chargeback portal that allows you to analyze and store any data of disputed transactions. This allows you to determine the causes for these disputed transactions so that you can work to lessen the number of chargebacks your business has to deal with.
A dispute management software, like Midigator, that offers an easy-to-use platform with all of your data in one location can be increasingly helpful in accurately and efficiently resolving disputes before they turn into chargebacks. This is especially true when paired with a clear dispute framework. The Midigator software allows you to create customized notifications, see real-time reporting, and prevent chargebacks by instantly resolving any customer disputes right from the Midigator platform. This helps your business to stop the transaction from reaching a chargeback.
Chargeback Management Software
No matter the size of your business — from startup to giant chain — utilizing chargeback management software can greatly help to reduce the number of chargebacks you have to deal with. Chargeback software can give your business the tools that it needs to effectively manage and resolve disputes. Resolving disputes before they turn into chargebacks can help you to avoid many problems — such as unhappy customers who will not return for future business, negative reviews, and loss in revenue. 
Luckily, because there is such a demand in today's society for aid in handling chargebacks, there are many different chargeback solutions to choose from. Finding out which chargeback software solution is best for your business can be difficult but finding a solution that offers you the tools to prevent, fight, and analyze chargeback and dispute data can be incredibly important to maintaining a successful chargeback management system. With a software solution, like Midigator, you can not only analyze your business's previous data to determine the underlying causes of any chargebacks, but you can also more effectively fight chargebacks and reduce the amount of lost revenue.
GET STARTED TODAY
Get started with Midigator today!
Are you ready to see why thousands of companies trust Midigator to manage millions of payment disputes with unprecedented ROI? Sign up for a demo today, and see what you've been missing!
Certified & secure technology