CASE STUDY
InfoPay is a premier data technology company built on a simple idea: accessing, monitoring, and understanding data should be easy. And that includes chargeback data.
The company needed more transparent data so they could better manage chargebacks — and the Kount + Midigator® partnership delivered.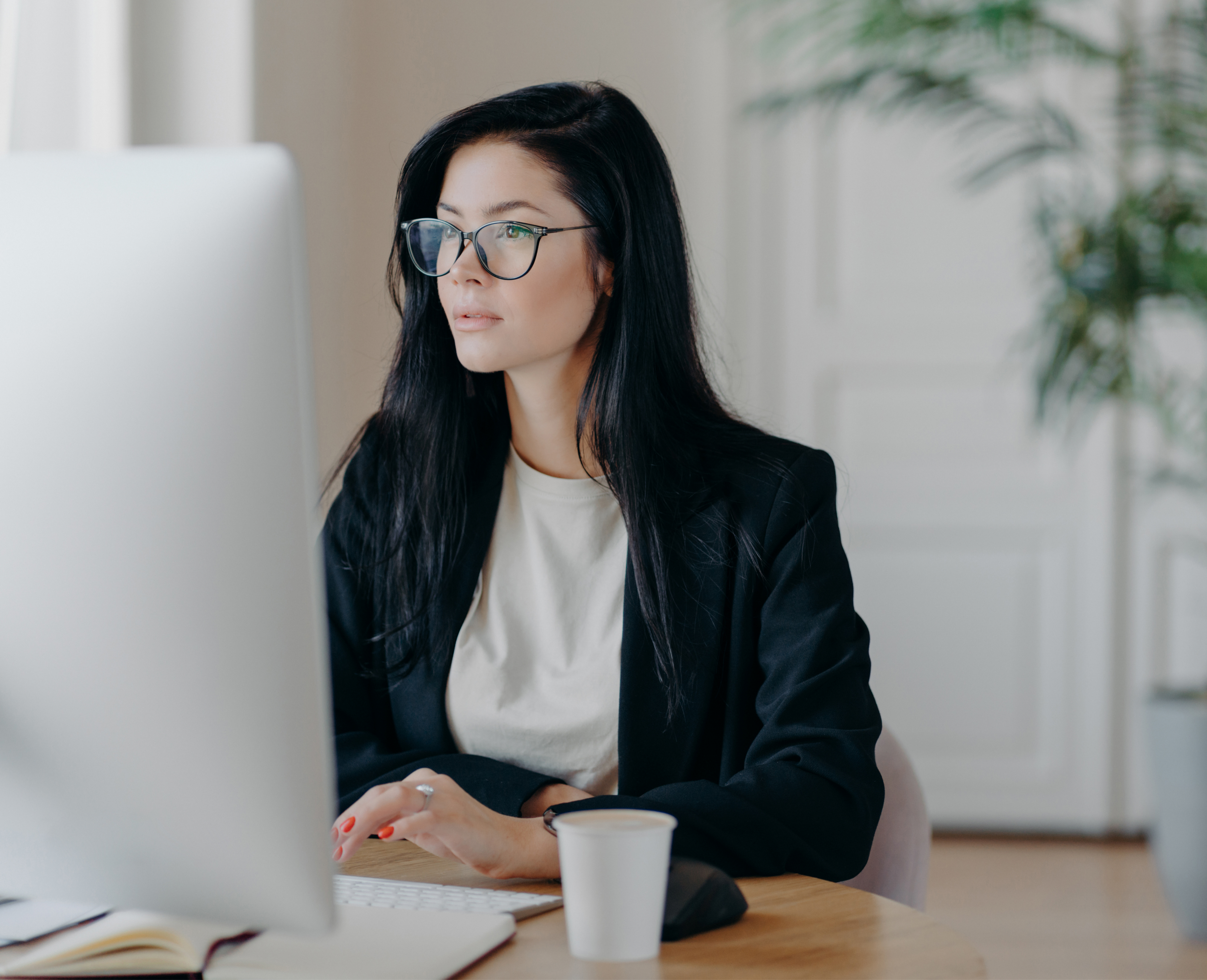 InfoPay was struggling to manage fraud and chargebacks. The team had insufficient reporting which meant they had no insights — they didn't know what was happening or how to get the situation under control.
The team desperately wanted guidance and advice. But since they were managing everything in-house, InfoPay didn't have access to professional help.
Overall, the situation was frustrating, confusing, and inefficient. InfoPay needed a better approach to fraud and chargebacks.
Wanting to build a layered strategy using multiple vendors, InfoPay decided to partner with Kount and Midigator.
Kount serves as the front-end solution for criminal fraud — preventing events like card testing attacks. Meanwhile, Midigator helps prevent friendly fraud chargebacks and recover revenue that's been unfairly sacrificed.
InfoPay chose the unique combination of Kount + Midigator for a couple of reasons.
First, InfoPay wanted clarity. After trying to manage a strategy without any insights, the team was drawn to the clear, easy-to-understand reporting.
Second, InfoPay needed expertise. The team wanted to work with professionals that could provide actionable advice and on-demand support when the company faced challenging situations.
And Kount + Midigator could deliver on both.
The Kount + Midigator team has really come through for us. When we have an urgent matter, we always get timely advice and guidance on how to handle the situation. Having that help has been massively important to us.
— Jessica Gupta, VP of Operations, InfoPay
The Kount + Midigator partnership has brought about three significant outcomes: reduced fraud and chargebacks, greater insights, and improved efficiency.
FEWER CHARGEBACKS
Early in the relationship, the technology detected a massive card testing attack and stopped the threat before InfoPay even realized what was happening. The experience was a valuable learning opportunity, helping InfoPay take steps to continuously optimize the technology as it responds to emerging threats.
InfoPay has also seen a significant decrease in chargebacks. By resolving disputes before they become chargebacks, the team has reduced risk to a safe and manageable level. Plus, challenging illegitimate chargebacks recovers revenue that was unfairly sacrificed.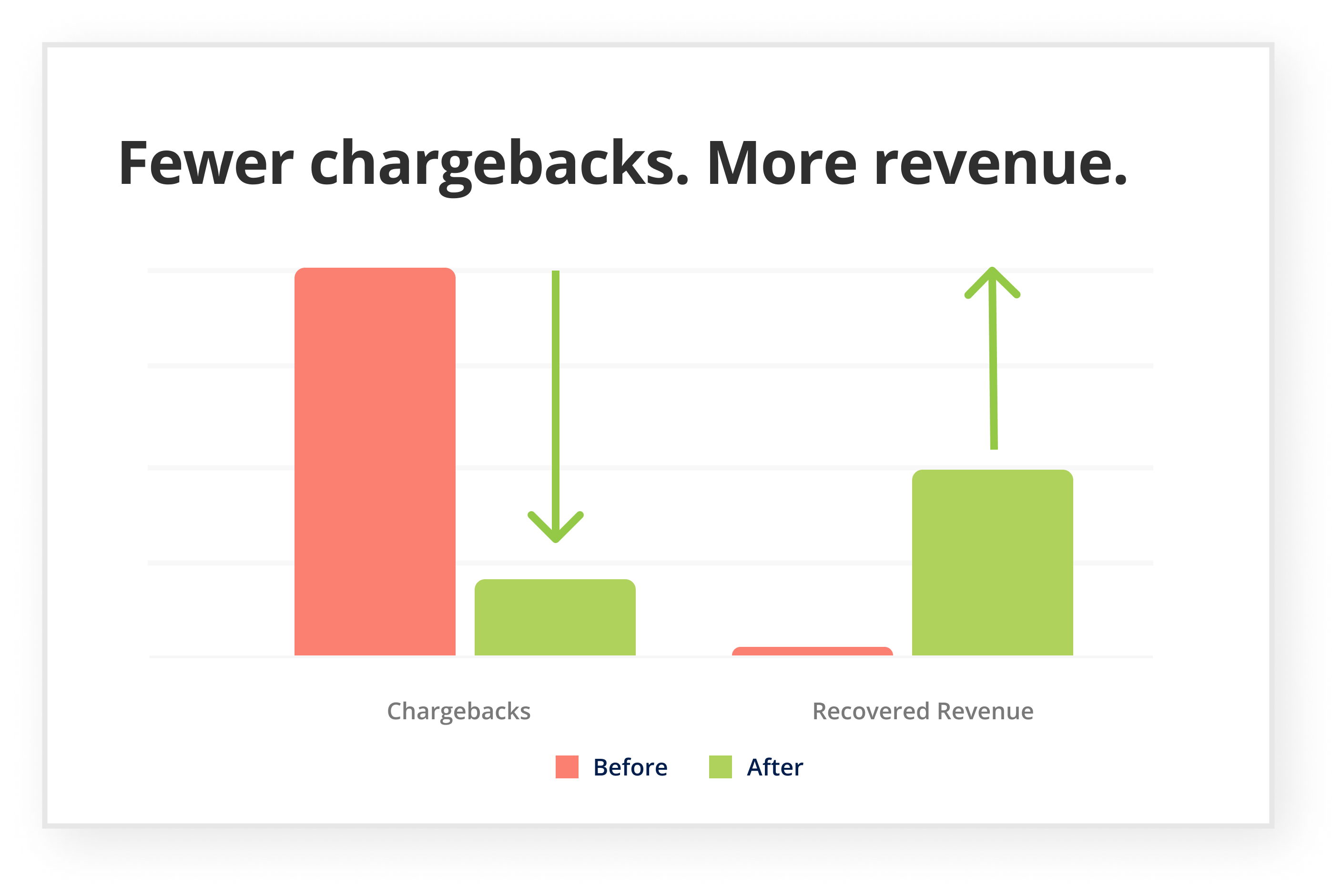 GREATER EFFICIENCY
The company's new-found transparency — brought about by clear, intuitive reporting — has been a welcomed change from the blind assumptions that previously drove the business.
But the most noteworthy insights have come from in-depth conversations with the teams' executive leaders. Like any other company that offers subscriptions and free-trials, InfoPay has faced some tough situations over the years. And the Kount + Midigator team has been there every step of the way to give timely advice, suss out fact from fiction, and explain the seriousness of a situation.
Ultimately, the combination of intelligent, automated technology and helpful, accessible experts has significantly improved the accuracy and efficiency of the company's fraud management strategy. The team has moved from a state of constant panic to easy management.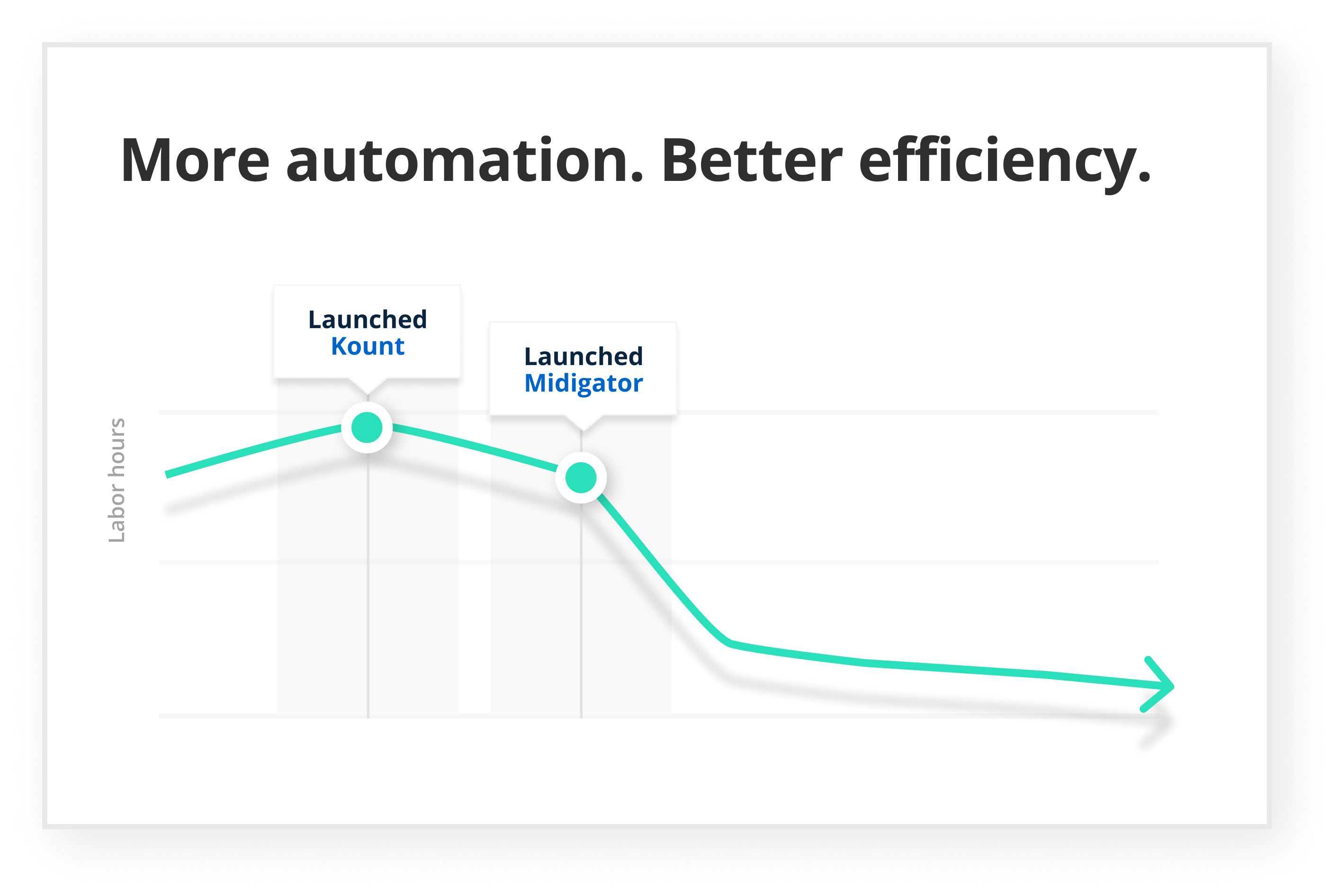 Want to prevent chargebacks like InfoPay?
Want to prevent chargebacks with unparalleled success? Sign up for a demo of Midigator. We'll explain how you can achieve results just like InfoPay.