KEY FEATURES
Advanced Reporting with DisputeFlow Custom Fields
Easily add any custom attributes to your dispute case reporting and enrich your data to match your business KPIs. Your business is unique and your data should match. DisputeFlow finally makes this possible.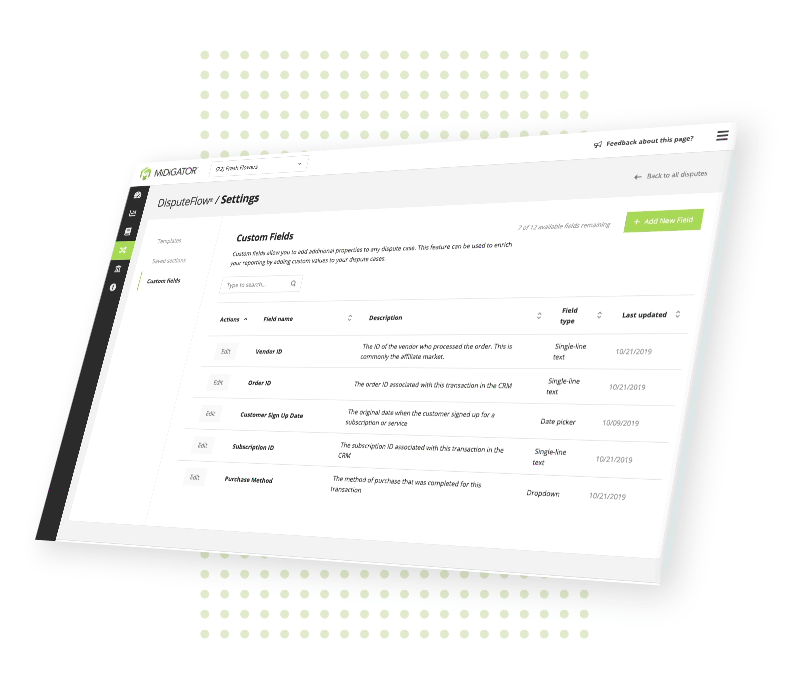 Multiple Field Types to Match Your Data
Utilize different field types to match your custom data. Level up your reporting by tracking unique values across all your dispute cases.

Unlock the Power of Custom Reporting
With custom fields, you can track any attribute associated with your dispute cases directly in DisputeFlow. Quickly see trends, export cases, and reveal key insights for managing your entire portfolio.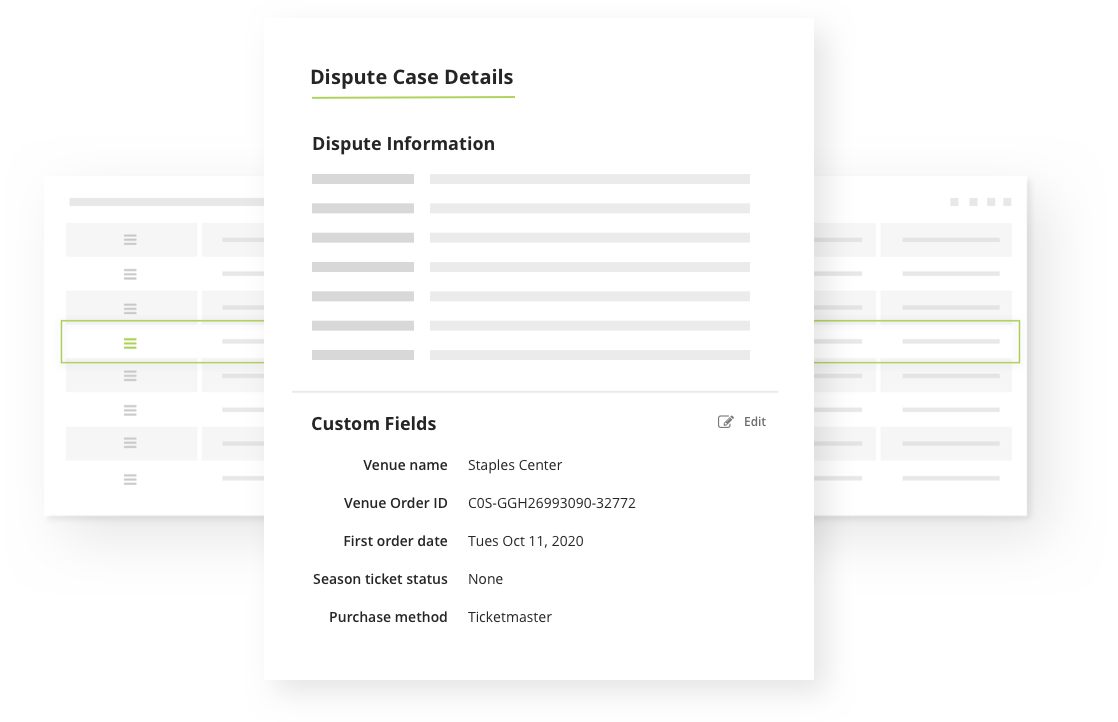 Ready to unlock the power of custom fields in DisputeFlow?
Our team is ready to simplify your dispute management and start recovering more money today!