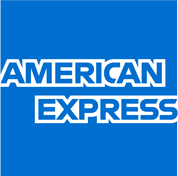 Reason Code F24 – No Cardmember Authorization
DESCRIPTION
Why did I receive this chargeback?
The cardholder claims he or she has previously shopped with the merchant but didn't participate in this particular purchase.
FIGHT
What compelling evidence is needed to respond?
Your chargeback response must include at least one of the following items:
If you believe the cardholder did participate in the purchase, provide a valid authorization as evidence.
If you have already processed a refund for the transaction in question, provide documentation that proves you have credited the cardholder's account.
PREVENT
How can I avoid this chargeback in the future?
Consider using fraud detection tools such as CID and Address Verification Service (AVS).
Use pre-sale fraud detection service providers that can help verify the cardholder's identity, detect potential criminal activity, and reduce the risk of accepting an authorized transaction.
Use a billing descriptor that is easily recognized by the cardholder.
Always submit an authorization request, no matter the transaction amount.
Create an electronic or manual imprint for every card-present transaction.
Use fallback options—like manually entering transaction data—as a last resort.
Only use EMV-compliant terminals.
Always use the correct cardholder verification method—signature, PIN, etc.
More American Express Reason Codes