How Midigator's Analytics Help Optimize Profitability
February 19, 2019

3

minutes
When you get right down to it, managing chargeback is just one giant balancing act.
If you focus too much on potential revenue, chargebacks will get out of hand. But if you try to prevent all risk, you'll never make any money.
You need to find the sweet spot. You need to figure out how to optimize profitability — and Midigator® can help with that.
The Story of How a Merchant Balanced Risk with Reward to Optimize Profitability
This is the story of how a merchant used Midigator's detailed analytics to prevent chargebacks, reduce revenue loss, increase profits, and improve customer loyalty.

Edward's Educational eBooks* was selling online training materials to help people live their best lives possible. Edward's books cover everything from how to improve study habits to best anti-aging techniques.
The company was using a straight sale (one-time) billing model. Facebook ads were used for new customer acquisition with a Google retargeting campaign for repeat customers.
Edward's sales structure had been moderately successful. The earning potential was great, but chargebacks were eating away at his profits. Plus, Edward was disappointed that there wasn't a lot of repeat business.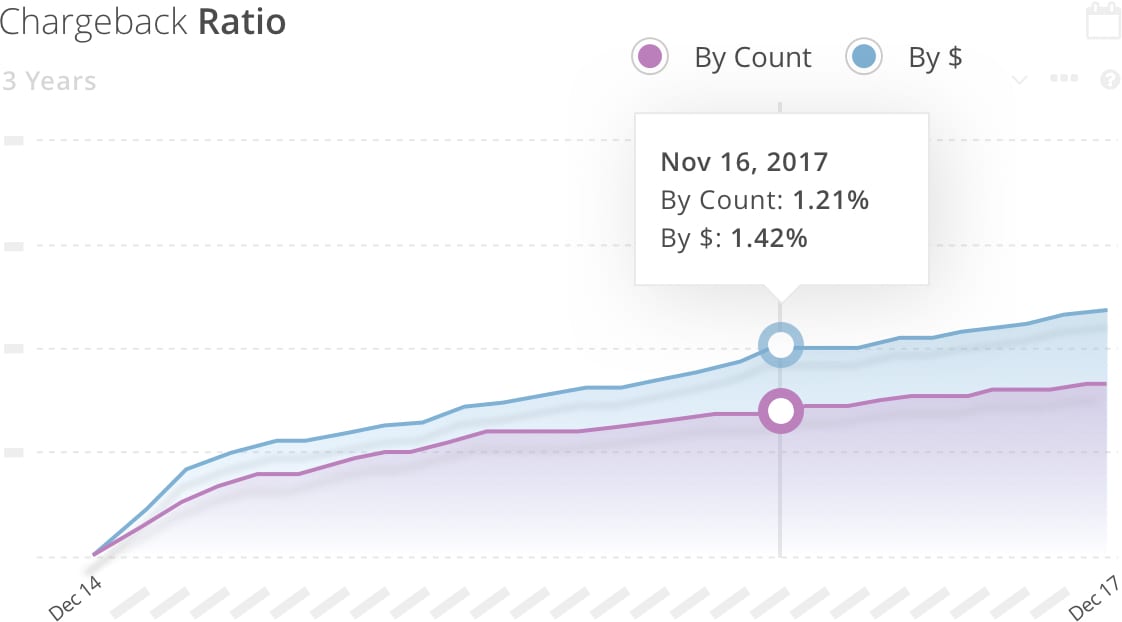 One online review suggested that Edward's products were priced too high — customers didn't perceive sufficient value. Edward decided to run a split test to see if lower prices resulted in greater customer satisfaction and fewer chargebacks.
Edward launched his test and then sat back to watch the results in Midigator.
Within a couple months, Edward had his answer.
Midigator made it easy to collect data from his split test and analyze the results. And the verdict was plain as day! Obviously, customers felt the lower price point was more appropriate. Chargebacks decreased and conversion rates increased.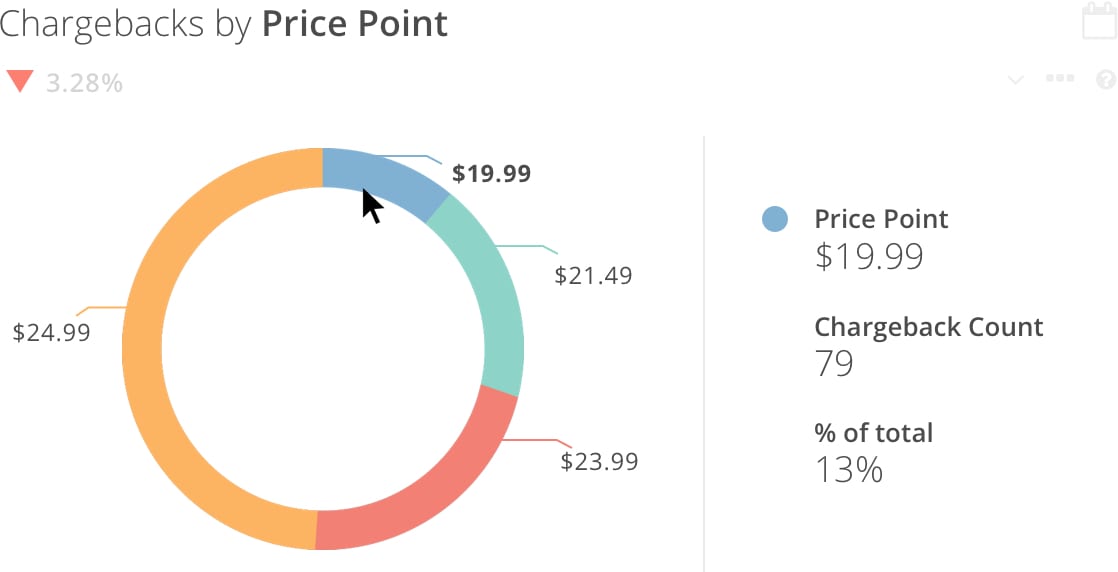 Edward considered his options.
He could keep his eBook price the same; it generated a lot of gross revenue. But if he did that, his chargeback situation was going to get out of control. The fees and fines associated with breaching thresholds would cost much more than the additional revenue his current price point would generate.
On the other hand, lowering prices would mean less gross revenue and tighter margins. But margins wouldn't be nearly as tight if he could reduce his chargeback expenses.
In the end, Edward realized that selling his merchandise at a lower price point would actually increase profits — he'd have less gross revenue, but the combination of fewer chargebacks, less fees, and more repeat customers would actually increase his net profits.
Edward slashed the price on all his eBooks. Within four months, his business had experienced an impressive turn-around.
Monthly chargebacks decreased by 73%. Customers found greater value in Edward's eBooks, were more loyal to the company, and refrained from engaging in friendly fraud.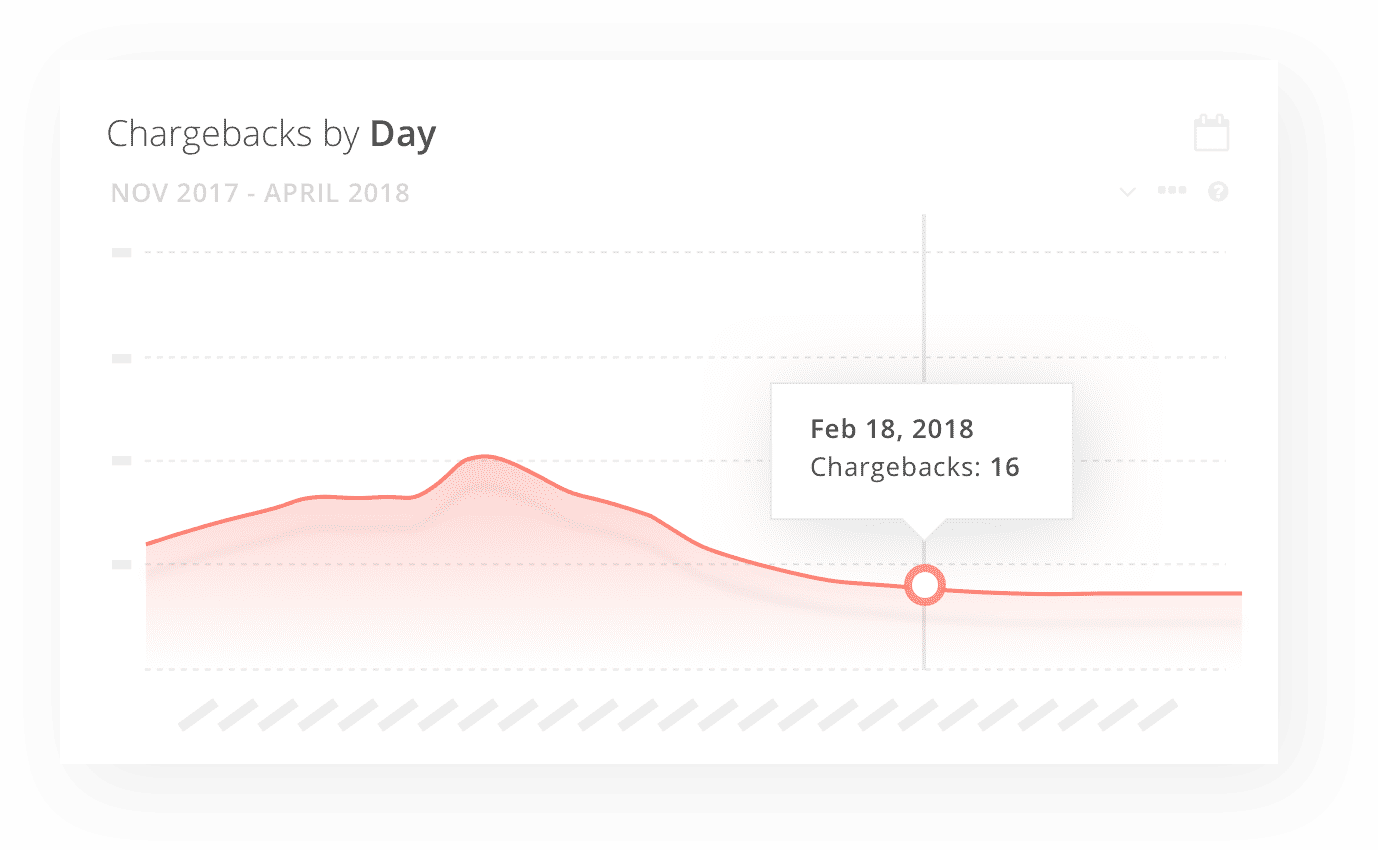 Conversion rates increased 18%. The lower price point enticed more new customers. Also, customer satisfaction increased and shoppers became repeat buyers.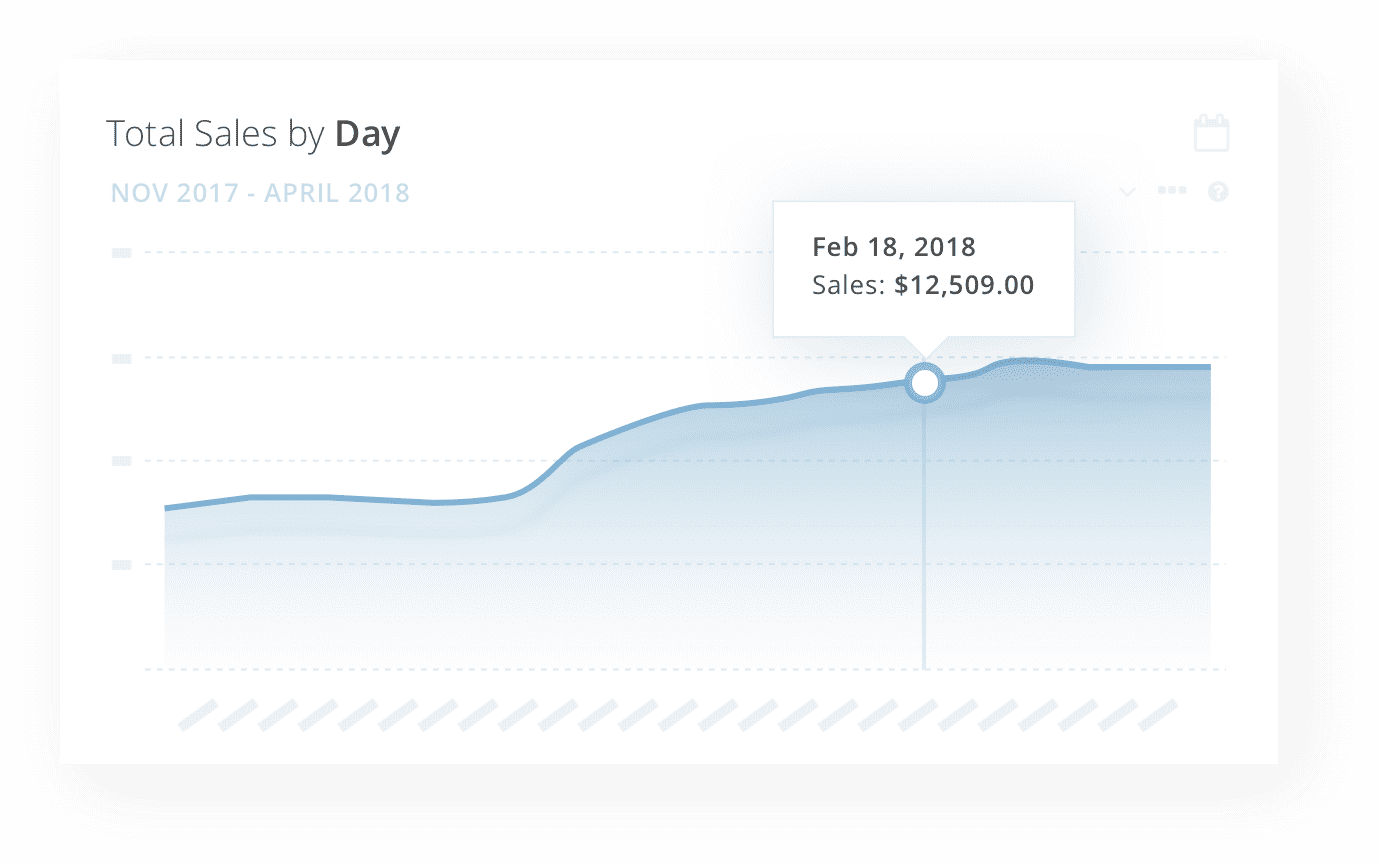 Edward cut his gross revenue by 20%, yet his margin stayed the same without having to worry about chargeback fines.
Edward realized he had been focusing too intently on revenue. When he took a holistic view of his situation, it actually made sense to reduce his gross revenue in order to optimize profitability.
Midigator's detailed analytics made it easy to identify areas that needed improvement, recognize a better solution, and monitor results.
*Our client requested their actual name remain anonymous.
Do You Want Access to Chargeback-Preventing Data Too?
At Midigator, we believe the challenge of running a business should be delivering great products or services, not managing payment risk. Midigator has helped Edward's Educational eBooks and countless other businesses remove the complexity of payment disputes so they could get back to business.
If you would like a simplified approach to preventing chargebacks and stopping unnecessary revenue loss, Midigator can help you too. Sign up for a demo today.
Customize My Demo