How to Create a Chargeback Reduction Plan (Template Included!)
Joe Libby
July 22, 2019

4

minutes
A chargeback reduction plan can help you identify and implement the best strategies to prevent transaction disputes.
Here's how to simplify the plan's creation and ensure the management strategy is effective.
What is a Chargeback Reduction Plan?
A chargeback reduction plan, sometimes referred to as a dispute remediation plan, is a formal document the card networks request after merchants enter a chargeback monitoring program (learn about Visa's program here and Mastercard's program here).
Card networks use these programs as a sort of probation when chargeback rates become excessive. If risk continues to increase, payment processing privileges could be revoked.
But before closing accounts, most acquirers will first give merchants the chance to try to get their chargebacks under control. Merchants will be asked to complete a chargeback reduction plan that will hopefully help identify and solve the problems that are causing transaction disputes.
If your acquirer asks for a chargeback reduction plan, consider yourself lucky! You have the chance to fix any mistakes and improve your business. Use the opportunity wisely.
How Do I Create a Chargeback Reduction Plan?
Don't just think of your chargeback reduction plan as administrative busywork.
Use this opportunity to really examine the current state of your business, recognize the direction you want the business to go in, and determine the best way to meet your objectives. Be realistic about what has happened and what could happen.
Want to make this process quick, easy, and effective? Use Midigator's chargeback reduction plan template!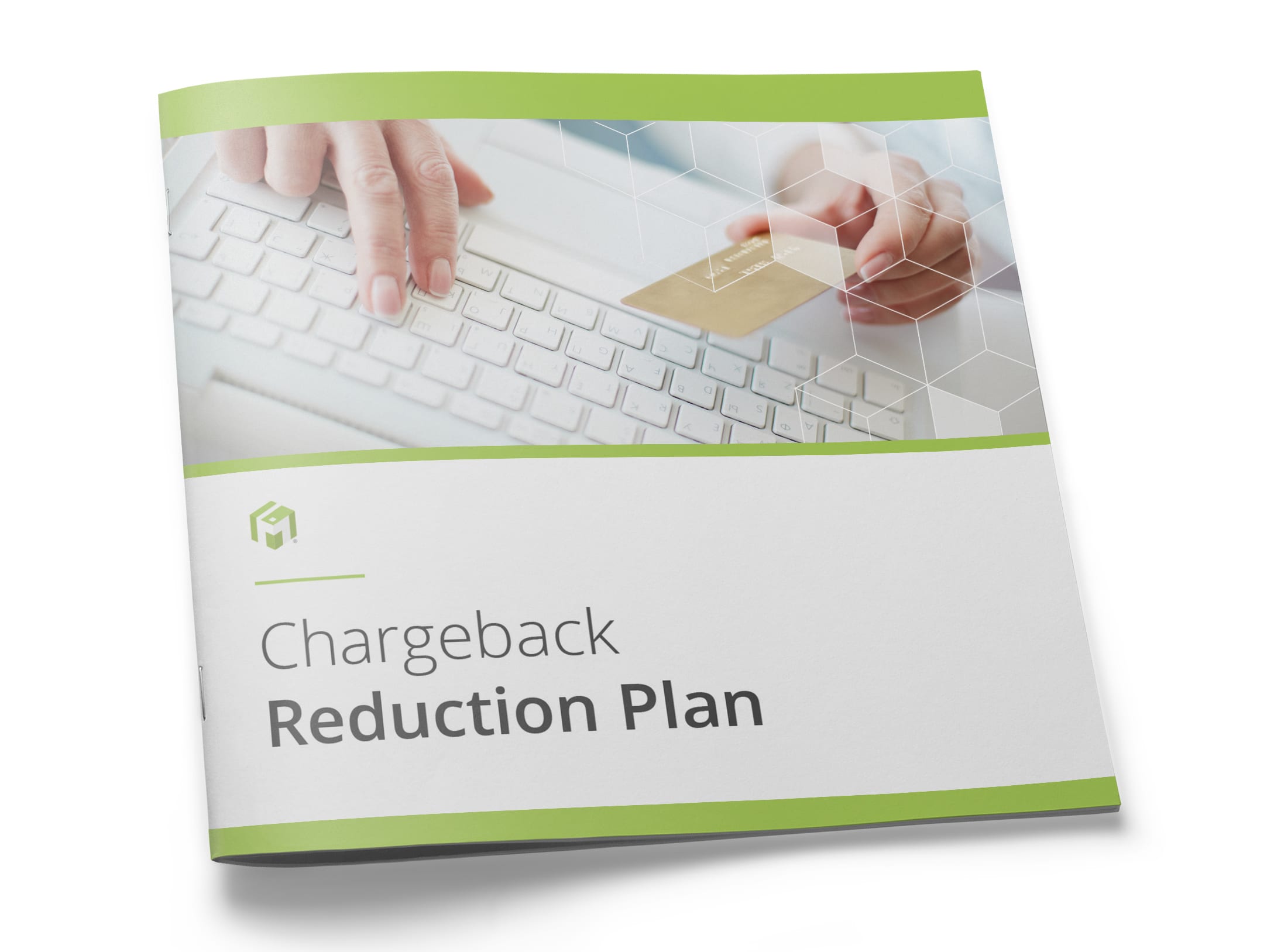 Easily add your information in an editable PDF document.
Don't worry about forgetting or overlooking important information.
Quickly create a comprehensive plan and submit within your acquirer's timeline.
When you are ready to put pen to paper, your chargeback reduction plan should consist of six sections.
1. Share general business information.
Start by sharing general information about your business.
Provide details about the products or services you sell, your marketing tactics, your billing method, etc.
Your acquirer might use this information to provide tips and strategies that have worked for other businesses with your same characteristics.
2. Explain the reason for excessive chargebacks.
3. List the tools and processes you currently use.
Make a list of all the fraud and chargeback prevention tools you are currently using.
For example, your list might include tools like:
Address Verification Service (AVS)

Card security code (CVV2, CVC, etc.)

3D Secure (Visa Secure, Mastercard SecureCode, etc.)
List the date you started using each tool and the criteria or parameters for their use.
4. List the new tools and processes you will implement.
Make a list of any new or different tools you will use to improve your chargeback prevention efforts. Also, note any modifications you will make to your existing strategy. Modifications might include things like:
Automating prevention alert management

Hiring more customer service representatives

Changing your return policy
List the date you will make the changes, the criteria or parameters for each strategy, and the anticipated impact on your overall chargeback management results.
We have a list of 41 things you can do to reduce chargebacks. See which tools and tactics could be most effective for your business. When you've decided which strategies and technologies you'd like to try, Midigator can help you put your plan into action. Sign up for a demo, and our team will show you how to achieve the best results possible.
5. Outline your strategy for monitoring results and follow up.
Explain how you will monitor the success of your newly implemented chargeback reduction plan, including the date of your next scheduled review.
If your plan doesn't seem to be effective, you may be asked to try new tactics. If you've been monitoring your outcomes, you'll have a better idea of what is and isn't working. You'll know which tactics you should keep and which should be replaced with something new.
6.
Include supporting documentation.
When you submit your chargeback reduction plan, attach documents that support your claims. These documents will help explain the reasoning for the decisions you made and establish trust in your plan.
Examples of documents you might want to provide include:
Documents that prove you use the same DBA (doing business as) name for all customer interactions (website, order confirmation email, billing descriptor, etc.)

A copy of your cancellation plan

A copy of your terms and conditions

Copies of emails you send to customers (order confirmation, upcoming billing notice for recurring transactions, refund confirmation, etc.)

Documents that help explain the reason for excessive chargebacks (charts, graphs, team correspondences, etc.)
Want Help Creating Your Chargeback Reduction Plan?
Midigator removes the complexity of payment disputes with a simple, effective solution. Download this free template, and easily complete your chargeback reduction plan today.